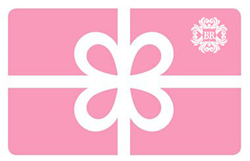 an added bonus to a spa gift card
Delray Beach, FL (PRWEB) December 19, 2014
Bella Reina Spa, the Delray Beach quintessential spa, has created perfect gift packages to enchant everyone's holiday list. The new spa packages include the Mi Bella Reina Herbal Neck Wrap or a Lavender Eye Pillow as "take the spa home" gifts.
The newly designed packages include the Relax, the Renew or the Bella Reina Signature Gift Package consisting of spa services and a gift. The choice of spa services include the most popular services like the Bella Grande Facial, the Spa Massage, or the infamous Bella Green Tea Pedicure. When searching for a spa, one only has to read the reviews of Bella Reina to know that your gift will be thoroughly enjoyed.
"The take home luxury spa gifts have been a huge hit with our guests", said Cindy Calvagne, VP of Business Operations. "It reminds them of the relaxing, stress-free day and is an added bonus to a spa gift card", said Ms. Calvagne.
The boutique spa lavishes one of a kind spa treatments for guests from Palm Beach to Miami. Most notable treatments are those found in the Bella Signature Spa Gift Package. Each treatment is designed to touch every sense and delight every guest.
The three spa gift packages range in price from $165 to $475 and each offers a unique spa experience combined with a gift. The last minute shopper can quickly e-gift a spa package to arrive on Christmas Eve or Christmas Day. To purchase a spa gift card package or to inquire about gift cards, click here for more information.
About Bella Reina: Bella Reina is the leading spa provider and definitive authority on luxury beauty, wellness, and spa treatments. Bella Reina was created by Nancy Reagan, a nationally recognized expert in beauty, nutrition, weight loss, skin care, and makeup. Nancy and Bella Reina Spa have been featured in the New York Times, Beauty High, Daily Makeover, WebMD, and Les Nouvelles Esthetique for beauty, spa industry and business expertise. To learn more about how Bella Reina is constantly innovating both spa services, spa memberships and shopping for beauty, please visit BellaReinaSpa.com or MiBellaReina.com.