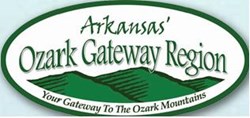 This year, the Delta Visual Arts Show will be held at 11 different locations in downtown Newport.
Batesville, AR (PRWEB) January 20, 2014
Ozark Gateway Region (http://www.OzarkGateway.com), Arkansas' premier vacation destination located in the pristine beauty of the Ozark Mountains, is pleased to announce upcoming highlights for the sixth annual Delta Visual Arts Show taking place in Newport, Arkansas on Saturday, February 22. The show, which has reached a capacity of 180 artists, features well-known personalities from throughout the state and young new talent who are setting up for the very first time.
The Delta Visual Arts Show is a free event that opens to the public at 10:00 a.m. and runs through to 6:00 p.m., with a reception from 4:00 p.m. to 6:00 p.m. The reception, which is for both those who want to purchase art and those who just want to browse and look, will offer free beverages to the public and allow visitors to mingle with the artists and other guests.
This year's show features an unprecedented 180 artists from five states and 60 Arkansas communities, primarily featuring artists who grew up, live, or have lived in the Delta or who produce Delta-themed work. The visual art covers a broad range of styles, including pottery, painting, jewelry, and sculptures.
"This year, the Delta Visual Arts Show will be held at 11 different locations in downtown Newport," says Cathy Drew, executive director at Ozark Gateway Region. "These include the Iron Mountain Train Depot, the Newport Business Resource Center, the old Post Office on Hazel Street, St. Paul's Episcopal Church, the First United Methodist Church Fellowship Hall, the First Christian Church Fellowship Hall, the W.A. Billingsley Library, the John Minor Building, and three very large heavy-duty tents that will turn Walnut Street and Hazel Street into art galleries."
Drew explains that the artists will have their work on display and visitors will be able to meet the artists, as well as purchase pieces. On top of that, several artists will be working at their booths during the show.
"There's something for everybody at the sixth Annual Delta Visual Arts Show," she adds. "In addition to being able to visit with artists and purchase artwork, there will also be workshops throughout the day. The Delta Visual Arts Show will feature workshops and demonstrations for adults on artistic techniques covering various mediums, from water soluble oils to painting with acrylics to pottery. There will also be two workshops aimed for children aged four to eight and two workshops aimed at ages nine to 13."
Featured again this year at the show are the popular Art Bucks Door Prizes. Three times during the day, drawings will be held for $100.00 to be spent toward the purchase of art from the show. During the evening reception, an additional drawing for $200.00 in Art Bucks will be held. Visitors must be present during the drawings to win.
"The sixth Annual Delta Visual Arts Show is not just the perfect way to spend the day, but also provides visitors an incredible opportunity to see the amazingly creative ways these artists have captured the Delta way of life," Drew concludes.
For more information on the sixth Annual Delta Visual Arts Show, call 870-523-1009 or send an e-mail to director(at)newportaredc(dot)org.
Recognized as one of Arkansas' most popular vacation spots, Ozark Gateway Region is the perfect online destination for those looking to enjoy the area's southern hospitality. The Ozark Gateway Region web site is filled with information about the region's attractions, points of interest, recreation and tourism sights, lodging, dining, maps, and year-round cultural events. More information on Ozark Gateway Region is available online at http://www.OzarkGateway.com or by calling 800-264-0316.