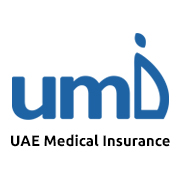 30% of the population who were uninsured now have medical insurance secured.
Dubai (PRWEB) December 11, 2014
UAE Medical Insurance have released an article identifying a number of factors that are contributing to an increased demand amongst residents for international medical insurance in the UAE. The report states that the premium written for Medical Insurance at least doubled between 2008 and 2013, and that premiums in 2013 increased by 50% when compared to 2012.
One major factor of the demand the article points to is the new policy in the area, namely the introduction of mandatory health insurance for employees in the UAE. Dubai companies with over 1,000 employees are now required to implement compulsory insurance as of October 2014. This reform has reportedly had a heavy impact on medical insurance total written premiums, and since 2008 private insurance for residents through basic or enhanced medical insurance plans have grown more than 40%, from 2.3 million to 3.3 million in 2013. The deadline of October 2014 affected 700,000 workers, and due to the implementation of the policy about 30% of the population who were uninsured now have medical insurance secured. As of January 2015 insurance companies will be offering compliant plans tailored for residents in Dubai, and all residents will need a transfer to a compliant plan by the end of the year.
There are a number of other components also attributed to the increased demand; the population in Dubai has seen an increase of about 6% since the end of 2013, driving demand for healthcare services and subsequently the rates of lifestyle diseases such as hypertension, diabetes and obesity have seen a rise. A growing population also requires more hospital beds, and as private medical insurance increases in demand investment opportunities in the healthcare sector also increase. A stable economy in Dubai is another major contributor, with 2013 showing Dubai's GDP at a growth rate of 4.8%.
Even though Dubai leads the way in development of the healthcare sector in the UAE, and the city holds the highest ratio of hospital beds available in region, there is still need for more beds and improved facilities. Since the healthcare sector has begun expanding, the government have initiated plans to facilitate the growth through the Dubai Health Authority, who have started promoting packages for medical tourism, another indicator of an economy that is looking to support more international medical insurance.