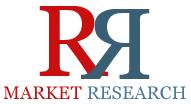 Pune, India (PRWEB) September 25, 2015
The global demand for smart grid technologies and demand response technologies is on an exponential rise due to rapid globalization and industrial growth. The per capita income and energy need is rising at a brisk pace in the developed economies. DRMS attains prime importance in such scenario, as it is a proven technology platform and a peak load management tool which helps in reducing the imbalance between energy supply and demand. The two types of demand response (DR) programs are price-based and incentives-based programs. Check 66 market tables and 50 figures spread through 148 pages on "Demand Response Management System Market" at http://www.rnrmarketresearch.com/demand-response-management-system-drms-market-ci-residential-automated-dr-curtailment-services-system-integration-and-consulting-managed-services-devices-worldwide-market-forecasts-and-an-market-report.html .
This report covers Demand Response Management System market by solution, service, vertical and region. DRMS solutions include commercial, industrial, and residential DRMS. Services include curtailment services, system integration and consulting services, managed services, and support and maintenance services. Most of the technologies have undertaken R&D and joint product development activities to launch new smart grid and demand response technologies to meet the increasing global demand of electricity. The major concern with companies these days is the absence of a single market model and lack of regulatory mandates in the European region. This has also resulted in the slow adoption of DR technology. However, the scenario is fast changing with the emergence of automated DR and increasing roll outs of smart grids.
Order a copy of this report at http://www.rnrmarketresearch.com/contacts/purchase?rname=157596 .
The deployment of advanced demand response and smart grid technologies and solutions such as residential DRMS, industrial DRMS, and commercial DRMS enables the companies to reduce the demand supply imbalance of electricity significantly. Various other factors such as energy price volatility, customer switching, and cloud-based DRMS are catalyzing the overall growth of the DRMS market globally. Major Demand Response Management System companies such as ABB Ltd, Enernoc Inc., General Electric, Schneider Electric SA, Siemens AG, Eaton Corporation, Honeywell International, Inc., Johnson Controls, Inc, Opower, Inc. and Comverge, Inc. have been profiled in it. Inquire for discount on this research at http://www.rnrmarketresearch.com/contacts/discount?rname=157596 .
Related Market Reports:
"Physical Identity & Access Management Market by Software, Services, Vertical (BFSI, Airport, IT & Telecom, Utilities, Education, Defense & Security, Chemical/Pharma), & Geography - Global Forecast to 2019" Companies profiled in this research report are Alertenterprise, Quantum Secure, Access Security Corporation, Idcube, Identiv, Intellisoft, Netiq and Integid Gmbh discussed in this research available at http://www.rnrmarketresearch.com/physical-identity-access-management-market-by-software-services-vertical-bfsi-airport-it-telecom-utilities-education-defense-security-chemical-pharma-geography-global-forecast-to-2019-market-report.html .
"Learning Management Systems (LMS) Market Products (Content Management, Performance Management, Communication and Collaboration, Administration, Learner Management, Others), Applications, Deployment Type, User Type, Region - Global Forecast to 2020" Companies profiled in this research report are Blackboard, Inc., Cornerstone Ondemand, Xerox Corporation, IBM Corporation, Netdimensions, SAP AG, SABA Software, Mcgraw-Hill Companies, Pearson Plc and D2L Incorporated discussed in this research available at http://www.rnrmarketresearch.com/learning-management-systems-lms-market-products-content-management-student-management-performance-management-collaboration-administration-by-users-k-12-higher-education-corporate-world-market-report.html .
Explore more In Application Software Market Research reports at http://www.rnrmarketresearch.com/reports/information-technology-telecommunication/software-enterprise-computing/software-services/application-software .
About Us:
RnRMarketResearch.com is your single source for all market research needs. Our database includes 500,000+ market research reports from over 100+ leading global publishers & in-depth market research studies of over 5000 micro markets.