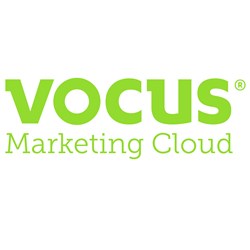 We are thrilled to open registration for our 2014 conference with Adrian Grenier and Laura Ries in our speaker lineup.
Beltsville, MD (PRWEB) December 09, 2013
Vocus, Inc. (NASDAQ: VOCS), a leading provider of cloud-based marketing software and consulting services, today announced that actor Adrian Grenier, best known for his starring role in the Emmy-nominated HBO series "Entourage," will give the closing keynote on day one of its Demand Success 2014 conference. Registration opens today for the conference, which will be held in the Washington, D.C. region on June 5 and 6, 2014.
Grenier will speak about how he engages in a variety of projects that empower opportunities and businesses outside of the traditional acting role. In addition to having an illustrious acting career, he is a new media enthusiast and cofounder of SHFT, a platform that conveys a more sustainable approach to the way people live through film, design, art and food.
Joining Grenier is renowned author and Branding Strategist Laura Ries. An expert on marketing and brand strategy, she is the best-selling author of some of the nation's most respected branding books, including "The Origin of Brands" and "The Fall of Advertising and the Rise of PR." Ries will provide Demand Success attendees with a greater comprehension of how marketing and branding can work for them to cut through the noise in the marketplace.
"We are thrilled to open registration for our 2014 conference with Adrian Grenier and Laura Ries in our speaker lineup," said Vocus Senior Vice President of Products You Mon Tsang. "We expect Demand Success 2014 to inspire thought-provoking marketing and public relations dialogue between industry leaders and attendees. Grenier's perspective on how technology and new media shape our society and Ries' unique insights into the advertising world will provide invaluable content for attendees."
The full Demand Success 2014 speaker roster will be revealed in the months leading up to the June conference. Sessions will include discussions on marketing automation, lead nurturing, native advertising, public relations, digital journalism, content marketing, visual media, social video, mobility and measurement.
Demand Success 2014 is a two-day marketing and public relations conference hosted by Vocus, which takes place on June 5 and 6, 2014. Held at the Gaylord National Resort and Convention Center in National Harbor, Maryland, this is the second year Vocus opened registration to the public. Current Vocus customers who register for this event can attend a pre-conference training on June 4, 2014. Demand Success offers real marketing content for real marketers. In 2014, it will offer top tips from some of the best and brightest thought leaders in marketing on brand awareness and lead generation in the digital era.
New to Demand Success will be a special Ignite: Business Revolution, which will feature 10 speakers discussing their ideas to revolutionize or change business. Now accepting submissions, presenters will share their personal passions using 20 slides that auto-advance every 15 seconds for a total of just five minutes.
Special pre-early bird discounted conference pricing is available for tickets purchased before Dec. 31, 2013. For more information on Demand Success 2014 and to register, visit: http://www.vocus.com/conference.
About Vocus
Vocus (NASDAQ: VOCS) provides leading cloud-based marketing software and consulting services enabling companies to acquire and retain customers. The company offers an all-in-one suite of applications and consulting services to help clients attract and engage prospects, capture and keep customers, and measure and improve marketing effectiveness. More than 17,000 annual subscription customers across a wide variety of industries use Vocus software. The company is headquartered in Beltsville, MD with offices in North America, Europe and Asia. For more information, visit http://www.vocus.com or call (800) 345-5572.
Forward-Looking Statement
This release contains "forward-looking" statements that are made pursuant to the Safe Harbor provision of the Private Securities Litigation Reform Act of 1995. These statements are predictive in nature, that depend upon or refer to future events or conditions or that include words such as "may," "will," "expects," "projects," "anticipates," "estimates," "believes," "intends," "plans," "should," "seeks," and similar expressions. This press release contains forward-looking statements relating to, among other things, Vocus' expectations and assumptions concerning future financial performance. Forward-looking statements involve known and unknown risks and uncertainties that may cause actual future results to differ materially from those projected or contemplated in the forward-looking statements. Forward-looking statements may be significantly impacted by certain risks and uncertainties described in Vocus' filings with the Securities and Exchange Commission.
The risks and uncertainties referred to above include, but are not limited to, risks associated with possible fluctuations in our operating results and rate of growth, our history of operating losses, risks associated with acquisitions, including our ability to successfully integrate acquired businesses, risks associated with our foreign operations, interruptions or delays in our service or our web hosting, our business model, breach of our security measures, the emerging market in which we operate, our relatively limited operating history, our ability to hire, retain, and motivate our employees and manage our growth, competition, our ability to continue to release and gain customer acceptance of new and improved versions of our service, successful customer deployment and utilization of our services, fluctuations in the number of shares outstanding, foreign currency exchange rates and interest rate.