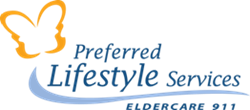 Remember that your parent or loved one is not in control - Alzheimer's is.
Boca Raton, Florida (PRWEB) September 11, 2013
Alzheimer's disease (AD) is the debilitating, progressive disease that captures and destroys the part of the brain that governs word finding/understanding and speech.
One often overlooked aspect is that AD does not destroy the patient's ability to derive pleasure and warmth through his or her five senses: touch, taste, smell, sight, and hearing.
Since verbal communication can be one of the most frustrating parts of caring for a loved one with AD, many caretakers simply surrender to years of constant battling and exasperating erratic conversations.
Judie Rappaport believes there is a better way. She has developed techniques to help AD caregivers appeal to all senses of the AD loved one.
Each of the senses, when properly engaged, can bring forth endorphins that facilitate loving sensory communication. For AD patients, this is crucial to establishing a safe, comforting environment.
"The more confused your parent or loved one is, the more difficulty you will have communicating and accomplishing even the simplest of tasks," states Judie, an expert and leader in the care of AD patients and their families.
Since AD breaks down and destroys inhibitions, patients with AD are often uncensored and prone to unpredictable outbursts; families and caregivers can be embarrassed, uncomfortable, even emotionally hurt by the AD patient's outbursts.
"One of the first things I tell families is, not to take outbursts personally," continues Judie. "Remember that your parent (or loved one) is not in control - Alzheimer's is."
While verbal exchange is necessary, this eldercare expert aims to educate caretakers and family members in the non-verbal aspects of communication. She suggests that even subtle changes can enhance and even improve relations.
What does Judie advocate for AD caregivers?

"Keep your requests simple. One request at a time, for example:
1. Come in (wait for him/her to enter the room, motion with your hand)
2. Sit down (touch the chair or couch)
Be aware of your body language. Gesture, smile. Having tense posture, pursed lips and hands folded across your chest can evoke fear and break down communication completely."
Judie has been educating caretakers and families with AD for more than 20 years. She has seen proven results when sensory awareness is incorporated into daily care.
"Mom may love to smell the aroma of her favorite meal. It may bring her more comfort than she can verbally express," suggests Judie. "Even a lightly scented hand or body lotion (used with supervision) can add to her life enjoyment."
Family photos can be a calming distraction when an AD loved one seems upset.
Some AD patients respond very well listening to music from their childhood. It may evoke pleasant memories not yet abducted by AD.
Sweet treats, in moderation, may also relay a sense of familiarity.
Judie suggests trying one thing at a time so as not to overwhelm the AD loved one.
"Since AD changes your loved ones in ways we may not understand, we must change the way we communicate with these precious people," encourages Judie. "Better communication is not just good for the AD patient, but essential for the overall well-being of the caregiver."
One in ten persons over sixty-five and nearly half of those over eighty-five have Alzheimer's disease. While AD remains incurable, treatment options and care enhancements, such as appealing to a patient's senses, offer hope for managing the day-to-day and long-term progression of the disease.
Judie Rappaport is the President of Preferred Lifestyle Services which provides care management services specializing in care for families with Alzheimer's and related dementias. She writes a blog as well as a question and answer forum for Alzheimer's disease and related dementias. The websites provide links to vital information and programs. She is the co-author of the well-received books, Eldercare 911: The Caregivers Complete Handbook for Making Decisions and The Eldercare 911 Question and Answer Book. Judie also writes, Eldercare 911, a weekly column answering readers' caregiving questions. The successful column is in it's 7th year in Florida's Scripps Treasure Coast Newspapers.
For more information on eldercare specializing in the care of those with Alzheimer's disease and related dementias, contact Judie Rappaport at JR(at)prefsvcs(dot)com or phone 561-277-9544 Judie's blogs and articles may also be sourced at http://www.dementiaexpert.com and http://www.preferredlifestyleservices.com.