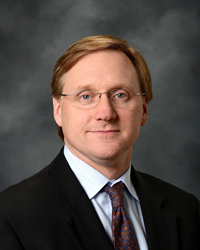 There are tens of thousands of people in this situation. The district courts throughout the country have gone in different directions on this issue.
Westwood.N.J. (PRWEB) November 03, 2016
United State District Judge The Honorable Freda L. Wolfson of the United States District Court District of New Jersey handed down an Opinion in Civil Action No. 16-0449 (FLW)(LHG) FLORENCE BLOCK, Plaintiff, v. SENECA MORTGAGE SERVICING; OCWEN LOAN SERVICING, LLC;FAY SERVICING LLC; ARLP SECURITIZATION TRUST SERIES 2015-1. JOHN DOES I-X; to allow claims against loan servicers Seneca Mortgage Servicing, Ocwen Loan Servicing, LLC, and Fay Servicing LLC to proceed after denying defendants Motion to Dismiss in a ruling for publication filed October 31, 2016. Seneca Mortgage Servicing, Ocwen Loan Servicing, LLC, and Fay Servicing LLC were sued January 2016 Civil Action No. 16-0449 (FLW) (LHG) for breaching the trial payment plan for home loan modification FDCPA violations, RESPA violations and NJCFA.
Plaintiff Block in a five count law suit alleged in court papers that Defendants had breached a contract when the mortgage holder failed to grant a loan modification after complying in full with a six month trial modification plan. The Plaintiff further alleged that the Defendants had violated the Fair Debt Collection Practices Act (FDCPA), the Real Estate Settlement Procedures Act (RESPA) and the New Jersey Consumer Fraud Act (NJCFA).
The following summarizes the FACTUAL BACKGROUND & PROCEDURAL HISTORY pages 2 -10, and is further attributed in the 52 page document of Judge Wolfson's Opinion, (see attached and the link above).
According to court documents, in January of 2013, Bernard's New Jersey homeowner Florence Block defaulted on her $580,000 mortgage and was named in a foreclosure action. She reached an agreement with Seneca Mortgage Servicing to enter into a trial modification plan that required lower monthly payments in May of 2014. Ms. Block was required to pay a deposit and make six monthly payments on time which she did. Upon completion of the trial modification, the bank was obligated to review Ms. Block for a permanent loan modification and could only deny her if they found she had a change in financial circumstances. However, according to allegations made in documents to the court, the next month servicing of the loan transferred to Ocwen Loan Servicing. Ocwen refused to provide a permanent modification even after Block's attorney provided proof of the trial modification agreement and proof that the deposit payment and monthly payments totaling $32,543 were made but not credited by Ocwen to her loan balance, according to further allegations made by the Plaintiff.
Documents filed with the court allege that in March 2015 Fay Servicing replaced Ocwen as the loan serving company. Fay's records again allegedly failed to credit the six months of payments made by Ms. Block and Fay refused to honor the trial modification agreement. Fay Servicing attempted to get Ms. Block to enter into a new six month Trial Loan Modification agreement.
Ms. Block then filed suit against Seneca, Ocwen and Fay as well as current mortgage holder ARLP Securitization Trust, Series, 2015-1 in January 2016 raising claims for breach of contract, violations of the Fair Debt Collection Practices Act (FDCPA), the Real Estate Settlement Procedures Act (RESPA) and the New Jersey Consumer Fraud Act (NJCFA).
The Defendants motions to dismiss FDCPA claim were granted in part and denied in part against Ocwen, and motions to dismiss FDCPA and RESPA claims against Fay were granted. The motion to dismiss the New Jersey Consumer Fraud Act claim against Seneca were denied.
The Court rejected Defendant's theory holding that Block's allegations of a contract between two parties, a breach of contract, damages due to the breach, and that the contractual obligations were met. Judge Wolfson rejected argument of the defendants that the trial loan modification is not a valid contract due to lack of consideration. Additionally, Judge Wolfson wrote in her opinion, "the breach of contract claim supports an NJCFA cause of action. Because the alleged breach in this case also involved a fraudulent inducement of Plaintiff to incur legal detriments, defendant Seneca's motion to dismiss Plaintiff's NJCFA claim is denied."
The Court further determined that each of the several Defendant's attempt to blame each other for the conduct in an attempt to avoid liability was not appropriate, as each of the Defendant banks appear to have some culpability.
The law firm of Denbeaux and Denbeaux is located at 366 Kinderkamack Road Westwood New Jersey 07675. Tel: 201-664-8855 or email pr(at)denbeauxlaw(dot)com.
Denbeaux and Denbeaux is a family operated law firm with a tradition of excellence in consumer rights and family law. Formed in 1989, Denbeaux & Denbeaux is a law firm dedicated to providing top level legal representation to its clients. Their work has been featured in major media sources throughout the country including CNN, MSNBC, NPR, C-SPAN, CBS Evening News, the Associated Press, The Star Ledger, and The Record.
Denbeaux and Denbeaux represents individuals and businesses in New Jersey State and Federal Trial and Appellate Courts. The firm primarily practices civil litigation, with a concentration in , consumer fraud, commercial litigation, matrimonial law, business, insurance coverage litigation, and mortgage foreclosure defense.