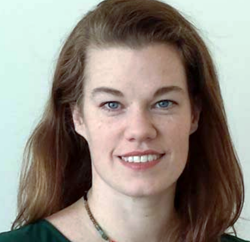 PD‐L1 and a secretory variant in Renal Cell Carcinoma
Chicago, Ill. (PRWEB) May 27, 2014
The Chicago-based Kidney Cancer Association continues its highly effective research collaboration with the Conquer Cancer Foundation of ASCO by sponsoring the work of talented young cancer investigators.
The 2014 recipient of a Young Investigator Award is Kathleen M. Mahoney, MD, PhD, of Beth Israel Deaconess Medical Center, and mentored by Gordon Freeman, PhD. Her project is titled "PD‐L1 and a secretory variant in Renal Cell Carcinoma," and a summary appears below.
Tumor expression of PD‐L1 turns off the immune response and lets tumors evade immune attack. Targeting PD‐1 and its ligand PD‐L1 has significantly less toxicity than prior immune therapies, has shown outstanding clinical benefit in Phase I/II clinical trials, and are now in Phase III trials. These include patients with advanced renal cell carcinoma (RCC). Combining blockade of multiple immune checkpoint pathways produces better responses in melanoma. Yet combination therapies also bring higher rates of immune-mediated side effects. Therefore, it is critical to determine what biomarkers are useful for predicting who will respond to PD‐1 blockade alone and who will require combination therapy. Clinical trials suggested that the PD‐L1 on tumor cells may predict an increased likelihood to respond to PD‐1 therapy. Easy to assay and access biomarkers, such as a biomarker assayable in blood, are particularly needed in this field. PD‐L1 expression on tumors including RCC has been correlated with tumor aggressiveness and poor prognosis. Blood levels of PD‐L1 have been correlated with larger primary tumors and greater necrosis in RCC, but not to advanced disease. The regulation of soluble PD‐L1 has not been determined. While it is reportedly cleaved off the surface, we have found a secreted PD‐L1 (secPD‐L1) splice variant in RCC cells. We hypothesize that secPD‐L1 secreted by RCC tumor cells will be more easily assayed in blood than PD‐L1, and therefore is a better biomarker than biopsy for tumor PD‐L1. We also propose that a subset of tumors solely express this secreted variant, which may explain why some tumors without PD‐L1 surface expression respond to PD‐1 therapies. Our goal is to determine whether secPD‐L1, is a biomarker for PD‐L1 positive RCC. We have evidence that this secPD‐L1 splice variant is a more potent immunosuppressant than the cleaved form of PD‐L1, and may be systemically active. In addition to a better understanding, the tumor biology of PD‐L1 and possibly a novel mechanism of systemic immunosuppression by a tumor, this study optimally will develop a biomarker which will help direct treatment decisions for patients with RCC and can be validated in a prospective trial.
The Kidney Cancer Association funds early-career cancer researchers through its Young Investigator Award that provides funding to promising investigators to encourage and promote quality research in urology and clinical oncology. The purpose of this grant is to fund physicians and scientists during the transition from a fellowship program to a faculty appointment. Awards given are based on individual merit and availability of funds. Celebrity board member Denise Richards helps to raise funds and awareness.