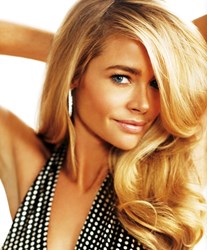 ...an opportunity to interact with the world's thought leaders in this area of medicine
Chicago, Ill. (PRWEB) September 26, 2013
Medical school students are eligible to attend the 12th International Kidney Cancer Symposium free of charge. "We hope that students with an interest in urologic cancers will take advantage of this one-time offer," says Kidney Cancer Association (KCA) CEO, Bill Bro. "We want to give something back to the medical community that has been so supportive of our efforts on behalf of patients. If students with an interest in learning about kidney cancer can get away from classes long enough to join us, they'll have an opportunity to interact with the world's thought leaders in this area of medicine."
The 12th International Kidney Cancer Symposium will take place in Chicago on October 25 and 26 at the new Radisson Blu Aqua Hotel. Sponsored by the KCA in cooperation with the Society for Immunotherapy of Cancer (SITC), this annual meeting brings together key individuals and representatives from leading laboratories and centers working with renal cell carcinoma. The 12th International Kidney Cancer Symposium seeks to provide a forum for the exchange of ideas and information that will continue to frame directions for future research and treatment.
Bill Bro adds, "We're pleased to welcome SITC members as an important part of this symposium. Immunotherapy is an area of investigation that holds promise for patients and this adds an exciting new dimension to this meeting."
Meeting objectives include:
Discussing options for operative and minimally invasive management of localized and metastatic renal cell carcinoma.
Evaluating the growing body of knowledge regarding clinical, molecular, genetic, and biologic characteristics of renal cell carcinoma.
Discussing the molecular genetics and biology of renal cancers and assess the effects of targeted therapy for this tumor.
Defining research directions of novel agents and combinations and standard of care therapy for metastatic renal cell carcinoma.
Projecting future surgical and medical directions and research in non-metastatic and metastatic disease.
This meeting is directed to medical oncologists, urologists, and scientists involved in the clinical and research aspects of renal cell carcinoma and it has been approved for AMA PRA Category 1 Credit™. Further information and registration information is available online.
Students who would like to take advantage of the offer of free attendance should contact the KCA office by email only at office(at)kidneycancer(dot)org. Further arrangements will be made by Northern Illinois University staff.
Hollywood celebrity Denise Richards, a KCA director who lost her mother to kidney cancer in 2007, has been invited to attend this symposium.
KCA is a charitable organization made up of patients, family members, physicians, researchers, and other health professionals globally. It is the world's first international charity dedicated specifically to the eradication of death and suffering from renal cancers. It is also by far the largest organization of its kind, with members in more than 100 countries.