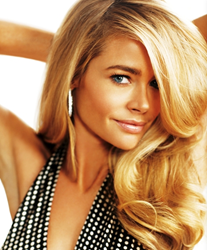 Does anyone else experience what I'm feeling?
Hollywood, Calif. (PRWEB) September 30, 2014
Those recently diagnosed with kidney cancer who want to learn about other patients' experiences after surgery or on treatment may want to consider the Kidney Cancer Association's newly formed community on the Inspire.com platform.
Kidney Cancer Association CEO Bill Bro says, when I was diagnosed with kidney cancer, one of my first questions was to ask, "Does anyone else experience what I am feeling?"
At the time of Bro's diagnosis in 1989, there were no online resources available to those with a cancer diagnosis.
"When I took on the job of Chairman and later, when I retired from business, as CEO of this charity, developing online resources to help families was a key priority. Today, we're pleased to announce a new collaboration with Inspire.com that we know will be of great benefit to patients worldwide," he added.
The Kidney Cancer Association Community offers those affected by kidney cancer these valuable features:

A place to get personal insight by reading posts and journals and share your story
Learn about diagnosis, treatment, news and research
Support others who need to know that they are not alone
The new Kidney Cancer Association Community on Inspire is safe, moderated around the clock and easy to use! Kidney cancer survivor, Mike Lawing, who is a member of the charity's board of directors serves as the key moderator.
Bro said, "We're grateful to Mike for agreeing to assume this important responsibility. His many years of surviving Stage IV cancer will be an inspiration to others with this diagnosis."
To learn more about the Kidney Cancer Association's Inspire Community, click here.
The Association was founded in 1990 by a small group of patients, including Eugene P. Schonfeld, Ph.D., and medical doctors in Chicago, Illinois. It is a nonprofit charity incorporated in the State of Illinois. It has also been designated as a tax exempt organization under Section 501(c)(3) of the U.S. Internal Revenue Service code. Donations to the Association are tax deductible.
Hollywood celebrity Denise Richards is a director of the charity and works to raise funds and promote awareness. Richards lost her mother to kidney cancer in 2007.