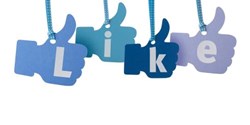 Social media has a positive impact on how people find information about kidney cancer.
Los Angeles, CA (PRWEB) November 30, 2013
"Social media has a positive impact on how people find information about kidney cancer and other rare diseases," says Carrie Konosky, vice president for public affairs for the Kidney Cancer Association (KCA). She adds, "When someone receives a diagnosis of cancer, he or she is usually stunned and it takes some time to accept the reality of it. Meanwhile, a relative or friend may begin the process of searching for information about the disease. It is becoming increasingly common for social media, such as Facebook, to be among the first places where news and comfort are sought."
In an effort make finding the tools one needs to survive kidney cancer easier, KCA has integrated the login process on its website, http://www.KidneyCancer.org. Rather than taking the time to establish an account before logging in, users may opt to use either Facebook or Twitter. Once logged in, the user may search for information and download free publications, in addition to viewing dozens of educational videos, and identifying resources for financial support.
"By integrating the login process with popular social media, we've made it easier than ever for friends and family to help someone with a diagnosis of kidney cancer," Konosky says. "This also makes it simpler to join our Facebook pages and groups, where there are nearly 84,000 people who provide a remarkable source of emotional support. To begin, simply click Login at the top-right of the home page."
KCA was founded in 1990 by a small group of patients, including Eugene P. Schonfeld, Ph.D., and medical doctors in Chicago, Illinois. It is a nonprofit charity incorporated in the State of Illinois. It has also been designated as a tax exempt organization under Section 501(c)(3) of the U.S. Internal Revenue Service code. Donations to the Association are tax deductible.