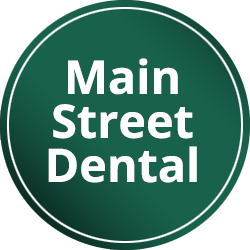 Tooth decay and mouth ulcers are just some of the negative repercussions we dentists see as a result of a poor diet in the average worker
Toronto, Canada (PRWEB) March 10, 2015
Main Street Dental Team, (http://www.MainStreetDentalTeam.com), Unionville's first full-time dental clinic, is weighing in on March being Nutrition Month and the role nutrition plays in oral health care.
The correlation between eating a healthy, balanced diet and oral care is more direct than most people may think. In an effort to bring awareness to nutrition, the Dieticians of Canada are celebrating Nutrition Month 2015 by focusing on improving the eating habits of Canadians during the hours they are at work. (Source: "Nutrition Month 2015: Eating 9 to 5," Dietitians of Canada web site, February 24, 2015; http://www.dietitians.ca/Media/News-Releases/2015/NutritionMonth2015.aspx.)
"Tooth decay and mouth ulcers are just some of the negative repercussions we dentists see as a result of a poor diet in the average worker," says Dr. Harvey Schwartz, owner of Main Street Dental Team. "What you put in your mouth matters and Canadians of all ages need to know that."
According to Dr. Schwartz, the most difficult part about eating healthy is probably maintaining that level of focus at work. That's because it takes preparation, willpower, and flat-out dedication to keep up healthy eating habits when on the clock.
"Taking steps like choosing healthy snacks at work plays a big role in keeping up daily oral care," he adds. "Foods like yogurt and nuts are good alternatives to cookies or fast food choices."
"Part of having healthy teeth means getting enough vitamins through your diet," Dr. Schwartz concludes. "That's why it's imperative to control the foods eaten throughout the day, especially at work."
Main Street Dental Team supports Nutrition Month and the campaign led by the Dietitians of Canada, as it knows the role nutrition plays in maintaining healthy oral care and encourages all patients to eat a balanced diet. To book an appointment with the Main Street Dental Team, visit http://www.MainStreetDentalTeam.com.