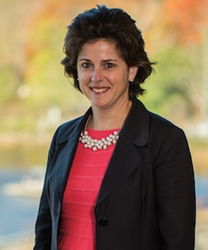 Milton, MA (PRWEB) September 15, 2017
Keches Law Group, P.C. is pleased to announce the resolution of a case brought by Ashley Sampaio, a former office manager of Dental Dreams, LLC, a chain of dental offices doing business throughout Massachusetts and in 10 other states. According to court documents, while working at Dental Dreams office in Fall River, Massachusetts, Sampaio observed billing practices that made her uncomfortable. She saw dentists assert fraudulent claims to MassHealth for dental services that were not performed or were not compensable. Sampaio alleged that simple tooth extractions were billed as complex surgery and fillings and sealants were billed but never performed, resulting in Dental Dreams receipt of government funds for services they never completed.
Ms. Sampaio left Dental Dreams and filed a lawsuit under the False Claims Act on behalf of the federal and Massachusetts governments in which she alleged that her former employer submitted false claims to MassHealth. The U.S. Attorney and the Massachusetts Attorney General resolved the case, requiring Dental Dreams to repay the government $1.375 million. As the whistleblower in the case, Ms. Sampaio will receive a portion of the settlement funds and Dental Dreams will pay Ms. Sampaio's attorney's fees.
In the official Department of Justice Announcement, Acting U.S. Attorney William D. Weinreb said "Dental Dreams enriched itself at taxpayer expense by improperly billing Medicaid."
In the same announcement, Massachusetts Attorney General Maura Healey said "This dental chain's extensive improper billing violated state regulations and cost our state's Medicaid program more than a million dollars."
The case, United States ex rel. Ashley Sampaio v. Dental Dreams, LLP was filed in the federal district court in Boston, Massachusetts, Case No. 14-12294MLW.
Keches Law Group, P.C., has become one of the largest and most well-respected personal injury, employment and workers' compensation law firms in Massachusetts with our 28 lawyers having a combined 600 plus years of experience fighting to protect the rights of workers. We have a no-fee policy unless we win your case and a proven track record with over $600 million in verdicts and settlements won for our clients. For more information or to schedule a free consultation, please visit: Kecheslaw.com