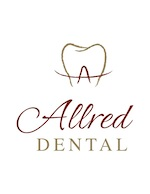 You never know when an emergency will strike, but when dental situations do arise, it is important to keep calm and act quickly. - Dr. Allred
San Marcos, CA (PRWEB) September 30, 2014
Allred Dental, located in San Marcos, California offers dental emergency services 24/7 at 760-571-9866. Lead by Jeffrey Allred DDS, the Allred team works in a heavily equipped dentistry office in order to accommodate dental emergency services.
"You never know when an emergency will strike, but when dental situations do arise, it is important to keep calm and act quickly." – says Dr. Allred. "Thanks to our 24-hour answering service, we will get back to you immediately." – He adds.
The following dental issues are considered as dental emergency: pain, trauma, cut lips, bitten tongue, broken denture, tooth or jaw, loose crown, knocked out teeth.
In order to find out what to do in the above mentioned emergency cases before you arrive to Allred Dental's office please visit: http://www.allreddental.com/emergency.
Allred Dental's in-house lab facilitates emergency services a great deal given the fact that lab work can be done in the same place in a timely manner, making this problematic situation more conformable for the emergency patient.
"State-of-the-art equipment and technology allows us to deliver quality dental fixtures that meet unique requirements of each and every one of our patients. As we are 100% dedicated to patient needs, we use only the best materials for dental fixtures, crowns and bridges, fillings and all our dental procedures so that we can assure a long-lasting healthy oral care and a beautiful smile." Quoting Brittney Marie Savage, Dr. Jeffrey Allred's RDA assistant.
About Allred Dental
Dr. Allred and his team's mission is to build trusting relationships with their patients through caring service, which increases health and confidence. Dental services offered at Allred Dental include crowns and bridges, dentures, implants, oral surgery, veneers, inlays, onlays, mouth guards, teeth whitening, smile makeover, root canal treatment, wisdom teeth removal, TMJ jaw pain treatment and more. Call (760) 304-6455 for regular appointments and at 760-571-9866 for dental emergencies.
# # #