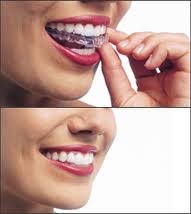 Los Angeles, California (PRWEB) September 04, 2013
As a top Woodland Hills dentist, Dr. Kanani is taking the time to advise potential patients on the many benefits of getting dental implants done.
According to research, over 69% of adults between the ages of 35 and 44 are missing at least one tooth due to multiple factors. These include gum disease, tooth decay, bad oral hygiene and health, failed root canals and accidents. The outcome of this is detrimental to the health of the remaining healthy teeth as these teeth will shift due to the newfound space afforded to them by tooth loss. Dental implants will help to keep the teeth in place, as well as improve one's overall oral cosmetic appearance.
In a nutshell, Dr. Kanani will start the dental implants procedure by first implanting a small titanium shaft into the patient's jawbone. This shaft is then left to set over time. The bone will then grow around this shaft, forming a connection that will either slow or stop further bone loss from occurring due to the loss of the root of a tooth. Once the titanium shaft has set, the dentist will then set the replacement tooth over it. In simple terms, the shaft acts as a base from which the dentist can attach the replacement tooth.
There are many reasons why many patients who suffer from tooth loss choose to get dental implants done by Dr. Kanani, a popular dentist in Woodland Hills. Here are the top four reasons cited by Dr. Kanani.
1. Improved Overall Appearance
There is no denying that a good smile can bring a person far. Dental implants have a similar appearance and texture to natural teeth and because these implants are permanent, will feel and look just like the real deal.
2. Improved Enunciation and Ease While Eating
When one suffers from tooth or teeth loss, one usually resorts to dentures or false teeth, which can slip and move within one's mouth, causing one to fumble with words, or mid bite. Speaking clearly and eating confidently are no longer unattainable as with the help of dental implants, they will no longer be problems. As dental implants are permanent fixtures, one need not worry about any teeth falling out mid-sentence or while chewing.
3. Improved Comfort
As mentioned, dental implants look and feel like real teeth so patients need not worry about having something foreign and removable like dentures in one's mouth all the time. This added comfort factor is one of the key reasons why many people are opting to undergo dental implants procedures without worrying about dental implant cost.
4. Improved Self-Esteem
With dental implants, patients no longer have to be self-conscious when smiling, talking or eating. Gaps in one's tooth and moving dentures are a thing of the past. Patients of Dr. Kanani, an dentist Woodland Hills, attest to the fact that the act of getting dental implants has improved their confidence and self-esteem.
More often than not, patients are understanding and accepting that the pros of getting dental implants by Dr. Kanani, top Woodland Hills dentist, far outweigh the cons of the high dental implants cost. For those worried about the dental implants cost and consultation fee, Dr. Kanani offers complimentary first-time consultations. Contact (818) 962-1141 or head to http://www.woodlandhillsdentalspa.com to find out more about Dr. Kanani and how he can help with dental implants.