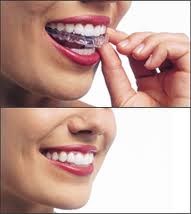 Los Angeles, California (PRWEB) September 07, 2013
Dr. Kanani, a renown Woodland Hills dentist has announced why his dental clinic is the best place to head to should one wish to get dental implants done.
With a successful track record of conducting dental services aside from dental implants, Dr. Kanani explains to patients why his clinic is the place to head to if they wish to get dental implants. Aside from lower dental implant cost and quicker recovery time, patients of Dr. Kanani can attest to the fact that he and his staff are the best at what they do, making him a top dentist Woodland Hills. Here are several other reasons why Dr. Kanani is making waves in the dental world.
1. Enticing Portfolio & History
Dr. Kaveh Kanani walked away from California State University with a bachelor's degree in Biology. He then graduated with a Doctorate in Dental Surgery from the esteemed University of New York. His residency was completed in Woodhall Hospital in Brooklyn and right after that, Dr. Kanani received his certification from the American Academy of Implant Dentistry. In 2003, he completed a series of courses at the Medical College of Georgia. Prior to opening his esteemed dental clinic in Woodland Hills, he was an associate at the Dental Health Institute of West Los Angeles, Southern California Family Dentistry and South Bay Dental in Gardena. He has since been known as the top dentist in Woodland Hills and patients come form far and wide to seek his services. He hold numerous awards and certifications that prove he is as good as his patients say he is.
2. Top Dentist in Woodland Hills
As an outstanding Associate Fellow member of American Academy of Implant Dentistry (AAID). Dr. Kanani's skills and talents have been validated, as the Fellow Membership with AAID speaks volumes of a dentist's expertise in his or her field. Because of the fact that the AAID is the only dental implant organization that is recognized in court decisions, members of this organization have to successfully undergo the strict educational and experiential requirements. Dr. Kanani is no exception to the rule and his completion of all the AAID's requirements prove that he is familiar with the techniques practiced and introduced by the country's top authorities on dental implants.
3. Revolutionary Dental Implants Techniques
Dr. Kanani has mastered new dental implant techniques known as "Flap-Less/Drill-Less Surgery". In the flap-less procedure, Dr. Kanani leaves the gum tissue intact throughout the surgery, which eliminates the cutting of blood circulation to the gums. This means that the surgery is done in a much shorter time and that the healing time for the patient is significantly reduced. Dr. Kanani's drill-less technique uses a series of instruments that expand the bone. This procedure creates a wedge in the bone, where a pocket is created to place the implant into. No drilling is done, ensuring that no bone tissue is lost. This significantly reduces after-surgery complications and significantly lowers the conventional high price of dental implants cost.
To find out more about what makes Dr. Kanani such a renown Woodland Hills dentist, contact him at (818) 962-1141 or visit http://www.woodlandhillsdentalspa.com to schedule a complimentary consultation.