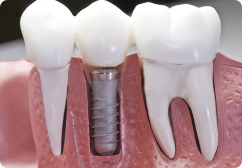 Los Angeles, California (PRWEB) March 19, 2014
Dr. Kanani, a renown family dentist Woodland Hills, has unveiled special dental deals to tie in with Mother's Day that is just around the corner. One of these procedures is ZOOM! teeth whitening, that he is offering at only $129.
As this unofficial worldwide holiday is fast approaching, one should be hastily planning what to do to shower one's mother with love and affection. One of the best ways to do so is to foot her dental bill. To tie in with Mother's Day, one of the best general dentists in Woodland Hills has unveiled that he will be reducing the rates on two of his most popular procedures; ZOOM! teeth whitening and dental implants.
ZOOM! Teeth Whitening
The ZOOM! teeth whitening procedure can be done in as little as 45 minutes. Patients will walk away with a full set of pearly whites after only one session with this miracle worker. Dr. Kanani's experienced staff, unparalleled skills and top-notch equipment make him one of the top Woodland Hills dentist. ZOOM! teeth whitening is a scientifically innovative form of teeth whitening that is ideal for those looking for immediate teeth lightening. It efficiently lightens all discoloration of the enamel and dentin. The procedure starts with a general preparation period followed by the actual whitening session. Depending on the patient's teeth, Dr. Kanani will decide whether an initial teeth cleaning is needed before the ZOOM! teeth whitening process begins. Dr. Kanani is completely focused on delivering the brightest and cleanest smile to his patients and based on his experience, is in the perfect position to do so. In line with Mother's Day, Dr. Kanani is pleased to offer each ZOOM! teeth whitening session at only $129.
Dental Implants
Dental implants are the long term solution to tooth loss. With the proper care and attention, this can even be a permanent solution to the inherent problem of tooth loss. As one of the most popular dentists who offers general dentistry Woodland Hills, Dr. Kanani is highly trained and qualified to perform procedures involving dental implants. Dr. Kanani is responsible for creating the Flap-Less/Drill-Less Surgery method. Known amongst the dental community as one of the most revolutionary forms of inserting dental implants, Dr. Kanani is the go-to dentist when it comes to this procedure. Many people are unable to afford it because dental implants cost a lot. However in line with Mother's Day, Dr. Kanani is offering this procedure at a starting rate of $395. Now, mothers who suffer from tooth loss no longer have to worry about the embarrassing side effects of having missing teeth. Dr. Kanani promises that by the end of the procedure, they will have a full and beautiful set of teeth again.
To find out more about Dr. Kanani and the procedures that he is offering to tie in with Mother's Day, contact Around the Corner Dental Health Spa by calling (818) 962-1141 or http://www.woodlandhillsdentalspa.com. Do not hesitate to ask about the complimentary consultation sessions that Dr. Kanani is currently offering to first time patients.