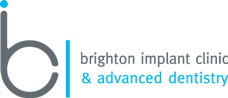 smile with confidence
Hove, East Sussex (PRWEB UK) 23 October 2013
Brighton Implant Clinic, a dental implants centre that has provided hundreds of patients high-quality, low-cost dental implants since 2009, just began offering its patients full contour zirconia crowns and bridges for metal-free dental implants. Zirconia is an extremely hard, nearly unbreakable substance that is used as an alternative material for dental implants to 'traditional' titanium. This material is the strongest metal-free dental implants solution available in the industry.
"We're pleased to offer these new zirconia dental crowns and bridges. Studies showcase their many positive benefits, including being easy on soft tissue in the mouth, exhibiting strong resistance against fracture or cracking, and being an excellent natural-looking, aesthetic solution for problem or missing teeth," says Dr. Bruno Silva, Principal Dentist at Brighton Implant Clinic. "They're our latest step forward in enhancing our mission to offer the highest quality dental care that can be found anywhere."
Zirconium-based dental implants function the same way as titanium-based ones, integrating with the jawbone over a few months once they have been placed into the jaw to replace missing or problem teeth. Zirconia is ceramic-like in appearance and white, making it more a natural looking and aesthetically superior replacement to natural teeth than traditional titanium implants. Zirconia implants are also hypoallergenic and serve as an excellent alternative for patients with titanium allergies.
Studies confirm that zirconia implants pose very little to no health risks as well.
Brighton Implant Clinic mills zirconia implants using its in-house KaVo Everest CAD/CAM system, a machine that is capable of milling multiple dental restorative appliances in multiple material types. This machine offers far greater precision than a dental technician's construction of a treatment or dental appliance, as it uses advanced milling and grinding technology to craft dental restorations that are almost 100% duplicates of patients' teeth. The machine crafts zirconia implants to be almost complete duplicates of a patient's natural teeth in teeth dimensions and specifications. Brighton Implant Clinic is one of the few dental implant centres in the whole UK to harness this state-of-the-art technology for its patients' needs.
Brighton Implant Clinic has three clinic locations located in Hove, Hailsham, and Brighton, and is a two-time award winner of the Private Dentistry Awards. Its staff has collective experience of decades of implant placement and treatment services. The centre is internationally reputed for its world-class patient care and top-quality dental implant and treatment services, with patients venturing from all over Europe and as far as Australia and the United States for treatment.
Please visit http://www.brightonimplantclinic.co.uk/ to learn more about the practice's services and schedule a free initial consultation.