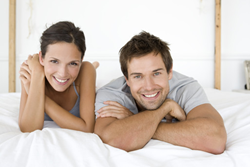 Los Angeles, California (PRWEB) April 21, 2014
Dr. Kanani from Around the Corner Dental Health Spa has the drive and passion to ensure that his patients no longer need to go through life with a crooked smile.
This famous general dentist Woodland Hills offers a myriad of cosmetic dentistry procedures that will help patients achieve a perfect set of teeth. According to Dr. Kanani, having a healthy and attractive smile will boost one's confidence when it comes to social and professional situations. Whether patients want to make small tweaks to their smile or a complete overhaul, there are many techniques that can be undertaken to achieve just that. From fixing discolored, chipped, misshapen or missing teeth, this family dentist Woodland Hills does it all. Here are some of the most common procedures that Dr. Kanani and his team offer their patients.
1. Zoom! Teeth Whitening
ZOOM! teeth whitening is an innovative form of teeth whitening that is perfect for those who are looking for quick teeth lightening. The procedure will reduce all discoloration of the enamel and dentin. Depending on the condition of the patient's teeth, Dr. Kanani will determine whether one or two sessions are needed to completely whiten all the teeth.
2. Bonding
This procedure encompasses the dentist using a tooth-colored material to fill in gaps between the teeth. This material is also used to change the color of teeth. Requiring only one session, this long-lasting solution to gapped teeth can also be used as a filling for small cavities.
3. Crowns
Crowns are also known as caps that are used to restore a tooth to its normal shape and appearance. Although getting crowns is a very time-consuming and relatively expensive procedure, it boasts the longest life expectancy as compared to its counterparts.
4. Veneers
According to Dr. Kanani, veneers are thin pieces of porcelain or plastic that are placed over the front of the teeth. This is done to change the color or shape of the teeth. Patients who undergo veneers usually have very uneven teeth. Similar to bonding, veneers are turned to when the patient has chipped, discolored, crooked, oddly shaped or uneven teeth. However, veneers last much longer than bonding.
5. Dental Implants
A titanium implant will be placed into the jawbone and left to heal over several months. The replacement tooth will then be placed over the implant. As the inventor of the Flap-Less/Drill-Less Surgery method, Dr. Kanani is at the top of his game. His technique reduces the risk of intense pain, long healing times and post-surgery complications. Dental implant cost a lot but they are a permanent solution to teeth loss.
6. Contouring & Reshaping
These procedures are meant to correct crooked, chipped, oddly shaped and overlapping teeth. This single-session procedure is very popular amongst patients who wish to correct minor problems with their bite.
As the top dentist in Woodland Hills, Dr. Kanani carries out cosmetic dentistry procedures on a regular basis. If one is interested in improving their smile, contact Dr. Kanani and set up an appointment to determine which procedure will be the most beneficial. Call (818) 962-1141 or head to http://www.woodlandhillsdentalspa.com to take advantage of one of Dr. Kanani's complimentary consultations today.
Press Release by:
Gray Element LLC.
SEO-eMarketing-Traffic Building