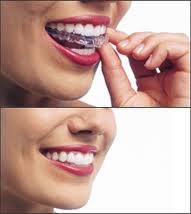 Los Angeles, California (PRWEB) October 10, 2013
Dr. Kanani, a renowned dentist in Woodland Hills is now offering a complimentary consultation for first time patients should they wish to improve their oral health and appearance by undergoing a variety of procedures including dental implants.
This dentist in Woodland Hills is concerned about the state of most adults' oral hygiene. Many adults tend to take oral health lightly and this is not only detrimental to their health but also their children as they tend to pass along bad habits. In an attempt to combat this and to educate adults on the importance of having healthy teeth and gums, Dr. Kanani is offering complimentary consultations for those who wish to rid themselves of bad habits concerning oral health.
When one has bad teeth and gums, tooth loss is inevitable and not only is this aesthetically displeasing, it is also the cause of other daily road blocks such as bad breath. Dr. Kanani, a top dentist in Woodland Hills, is on a mission to educate as many people as possible about oral hygiene before it is too late.
For those who already suffer from tooth loss, Dr. Kanani says that it is never too late to rectify the situation and is also offering complimentary advice on dental implants. Additionally, those who are serious about undergoing this procedure will be pleased to note that Dr. Kanani conducts dental implants in a revolutionary way that will save the patient a lot of physical pain and thousands of dollars.
A Dental implant is a small titanium shaft that is surgically inserted into the patient's jawbone to act as a solid base on which the dentist will then place the replacement tooth over. Dr. Kanani wishes to reiterate to patients who are interested in undergoing the procedure of dental implants that healthy looking teeth are not that difficult or expensive to obtain after all.
Dr. Kanani performs dental implants using a method known as the Flap-Less/Drill-Less Surgery. A series of instruments is used to expand the bone, creating a pocket to place the implant in. By doing this Dr. Kanani ensures that drilling and cutting do not happen; this guarantees the patient less pain during recovery. Additionally, because the patient does not need to undergo the bone graft surgery beforehand, the dental implants cost is reduced by $3,000 to $4,000.
Bone graft surgery is needed when the patient suffers from moderate to severe jaw bone loss because of the missing tooth or teeth that they have been living without for a long period of time. The patient will have to undergo surgery to remove a small piece of bone from either the ribs, hips, chin and so forth. This piece of bone will then be placed into the jawbone so that the dental implant shaft can be inserted into it. Dr. Kanani's method does this without surgery, saving the patient pain, time and dental implants cost.
Because dental implants cost so much, Dr. Kanani understands why many people opt to not undergo it, but with his revolutionary technique that can save thousands of dollars, there is no wonder why this dentist Woodland Hills is quickly becoming one of the most popular dentists around.
To learn more about oral hygiene and dental implants along with dental implants cost, contact Dr. Kanani. This Woodland Hills dentist is offering complimentary consultation and can be reached at (818) 962-1141 or http://www.woodlandhillsdentalspa.com.