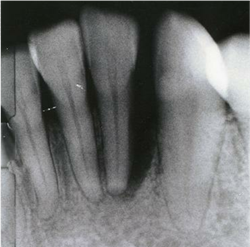 Los Angeles, CA (PRWEB) October 12, 2013
Dr. Kanani, a renowned dentist in Woodland Hills, is offering complimentary advise to everyone who wishes to learn more about the types of food to eat to ensure that teeth and gums are as healthy as they can be.
Just like eating healthy to keep one's body in tip-top condition, the same must be taken into account for one's teeth and gums. As important as brushing, flossing, and visiting the dentist are, it is also important for one to ensure that the food being eaten is good for one's overall oral health.
In general, it is important to note that foods that contain sugar are a big no-no for healthy teeth and gums. This is because sugar feeds plaque and bacteria that are the main causes of cavities. If not taken care of, cavities may lead to tooth loss, which will lead to the need for one to get dental implants. As dental implants cost a lot, there is no denying that avoiding dental implants by taking care of one's teeth and gums are very important. According to Dr. Kanani, a popular Woodland Hills dentist, here are some of the top foods that one should eat for good oral health.
1. Raw Vegetables and Fruits
Instead of gorging on chips and sugary treats, opt for healthy snacks instead. Fruits and raw vegetables have been known to stimulate the healthy flow of saliva in one's mouth, which lends a hand in washing away plaque and bacteria on the teeth and gums. Additionally, vegetables and fruits contain a lot of water which naturally keeps the teeth and gums clean. Dr. Kanani recommends that these vegetables be eaten raw to maintain as much of the vitamins, fiber and crunchiness as possible. Examples are celery, asparagus, carrots, iceberg lettuce and broccoli. Celery in particular is also known to be a great natural breath freshener. Although fruits contain sugar, they are still excellent sources of vitamins and minerals and moreover, the sugar in fruits are natural and unprocessed which do little to feed plaque and bacteria. Great examples of fruits that are good for one's teeth and gums are apples, pears, pineapples and oranges.
2. Green Vegetables
Green vegetables contain high levels of vitamins that are important for one's oral health. Vegetables to load up on at the supermarket are cabbage, spinach, kale, bok choy, lettuce and any other leafy vegetable that tickles one's fancy.
3. Dairy Products
One of the most important elements found in dairy products is calcium. Calcium is a very important mineral that plays a huge role in forming and keeping teeth and gums healthy. According to Dr. Kanani, the top dentist Woodland Hills, inadequate calcium intake can lead to gum disease which can lead to tooth loss. Once an adult undergoes tooth loss, there is not much that can be done to fix the problem aside from undergoing dental implants. Dental implant cost a significant amount and can be a burden to someone who does not have the means to afford it. Hence, Dr. Kanani recommends a healthy intake of calcium through diary products such as milk, yogurt and cheese.
According to Dr. Kanani, there is no harm in indulging in sugary treats once in awhile. However, moderation is key and he recommends that one thoroughly brushes one's teeth right after as plaque and bacteria love feeding on sugary remnants, which in turn will cause cavities that can lead to tooth loss.
To find out more about what to eat and what to avoid to maintain good oral health, contact this top dentist in Woodland Hills at (818) 962-1141 or visit our website for a complimentary consultation. Dr. Kanani is also open to speak about dental implants and how much dental implants cost for the average patient.