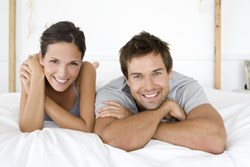 Los Angeles, CA (PRWEB) October 27, 2013
Dr. Kaveh Kanani, a world renowned dentist in Woodland Hills, shares with patients his colorful portfolio and reveals reasons why he is number one at what he does, particularly performing dental implants. He is also revealing new prices on dental implant, patients can call Dr. Kanani's office for more information on the new prices.
This top Woodland Hills dentist graduated with a bachelor's degree in Biology from California State University. Shortly after, and armed with a Doctorate in Dental Surgery from New York University, Dr. Kanani headed to Woodhall Hospital in Brooklyn to complete his residency. He also received his certification from the American Academy of Implant Dentistry and completed a series of Maxi courses.
Dr. Kanani is pleased to announce that one of the reasons why he is so good at what he does is because he stays current with the latest dental technology by attending educational seminars and courses. As an associate in Dental Health Institute of West Los Angeles, Southern California Family Dentistry, and South Bay Dental in Gardena for over 4 years, Dr. Kanani then opened his very own dental clinic in Woodland Hills, where he quickly became known as the top dentist in Woodland Hills.
His dedication to the field of dentistry, particularly dental implants, has propelled him to the top of his class and amongst his peers. His passion has also urged him to master a revolutionary technique of inserting dental implants, and he has coined it as the Flap-Less/Drill-Less Surgery method.
His method of performing dental implants procedures through the Flap-Less/Drill-Less Surgery method has successfully saved his patients thousands of dollars on dental implants cost and their recovery time is significantly less than what other methods offer them. Patients who choose to undergo dental implants with this renown Woodland Hills dentist have saved between $3,000 and $4,000 on dental implants cost.
The conventional method of inserting dental implants is known as the Flap Procedure and encompasses the dentist pulling back and cutting the gums before drilling into the jawbone. Once the jawbone has been drilled, the dentist will then insert the titanium implants into the space and suture it up to heal over the next four to six months.
Patients who undergo dental implants tend to suffer from moderate to severe jawbone reduction due to living with tooth loss for a long period of time. In cases such as these, the patient needs to undergo a bone graft surgery first before the implants can be inserted, whereby a small black of bone is removed from another part of the body such as the ribs or hips. This block of bone will then be placed into the jawbone and set there before the titanium implant can be inserted in. Cutting the gum, drilling into the jawbone and undergoing bone graft surgery have led to a much longer recovery period for patients and Dr. Kanani has forgone not just the cutting and drilling but the bone graft surgery as well.
Dr. Kanani's technique of using the Flap-Less and Drill-Less dental implants Surgery method is conducted using a series of instruments to expand the jawbone, thus creating a slot into where the titanium implant is placed. Dr. Kanani's method of inserting dental implants also does without the bone graft surgery, which brings down the dental implants cost by a sizable amount and saves the patient a trip to the operating room.
Fore more information on this famous Woodland Hills dentist as well as his revolutionary technique of performing dental implants and dental implants cost, contact Dr. Kanani to set up a complimentary consultation by calling (818) 962-1141 or visiting his website.