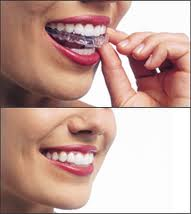 Los Angeles, California (PRWEB) March 28, 2014
Dr. Kanani is well known as one of the top family dentists in Woodland Hills and he is now offering a variety of cosmetic dentistry procedures for patients of all ages at Around the Corner Dental Health Spa.
According to Dr. Kanani, cosmetic dentistry is a way for dentists to help those who are unhappy with their smiles. Advancements in technology have paved the way for a myriad of dental procedures aimed at improving the way one's teeth look. As a top dentist who offers general dentistry Woodland Hills, Dr. Kanani is pleased to announce that the cosmetic dentistry techniques that he uses preserve as much of his patients' natural teeth as possible. Dr. Kanani currently offers several popular dental procedures right from the comfort of his comfortable and well-equipped dental clinic.
1. Teeth Whitening
Teeth whitening is perhaps one of the most sought after dental procedures in the world. Poor oral hygiene, too much coffee and wine, smoking, and other factors can cause teeth to become dirty and stained. Teeth whitening is the perfect way to clean up one's smile. In conjunction with Mother's Day, this top dentist in Woodland Hills is offering ZOOM! teeth whitening at the exceptional rate of $129. This 45-minute procedure lightens up discolorations of the dentin and enamel and is suitable for teenagers and adults who want a bright smile.
2. Bonding Dentistry
Patients who complain of chipped, broken, discolored, or decayed teeth can opt to undergo bonding dentistry. The exact procedure is known as composite bonding. A composite material that looks like enamel and dentine will be applied into the cavity or onto the surface of the damaged tooth. Dr. Kanani will then sculpt and shape the composite with a high-intensity light. This procedure will result in teeth restoration that looks and feels like the real thing. This procedure is perfect for patients of all ages, so long as they have shed all of their milk teeth.
3. Invisalign
This is the perfect alternative to metal braces. The aligners are made of plastic that are molded to fit comfortably over the patients' teeth. Invisalign works in a gradual manner, straightening the teeth over time by shifting them into place. Patients are required to head back to Dr. Kanani every two weeks to get a new set of aligners. This will continue on until the patient's teeth are straight. This painless procedure is perfect for patients of all ages, so long as they already have all of their permanent teeth.
4. Dental Implants
Hailed as the permanent solution to tooth loss, dental implants cost a lot but are very effective. As one of the top family dentists in Woodland Hills, Dr. Kanani is highly skilled in performing this procedure. He has even invented a revolutionary method of inserting dental implants known as the Flap-Less/Drill-Less Surgery method. Using a series of dental instruments, Dr. Kanani performs this oral surgery by first expanding the jawbone. He will then place the dental implant into the gap that is formed and leave it to heal. After several months, Dr. Kanani will then place the replacement tooth over the implant and the patient will walk away with a perfect set of teeth. In conjunction with upcoming Mother's Day, Dr. Kanani is offering this procedure at a starting rate of $395. Dental implants are perfect for patients of all ages who wishes to have a full set of teeth.
This popular Woodland Hills dentist is also offering complimentary consultations for first time patients. To take advantage of all that Dr. Kanani is offering, contact Around the Corner Dental Health Spa by calling (818) 962-1141 or logging on to http://www.woodlandhillsdentalspa(dot)com.