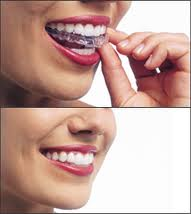 Woodland Hills, CA (PRWEB) March 03, 2014
Dr. Kanani, the top general dentist Woodland Hills, has unveiled a list of dental procedures and treatments worth undergoing. He is also announcing new special prices on all these four dental procedures as Mother's Day Specials. For more information call Dr. Kanani's office at (818) 962-1141.
According to Dr. Kanani, although many of these procedures are meant to treat non life threatening problems, one should still consider them to improve the quality of one's life. Here are four dental treatments and procedures worth looking into.
1. Help With Sleep Apnea
Sleep apnea is a disorder whereby pauses in breathing or instances of shallow breathing during sleep take place. Sleep apnea commonly goes undiagnosed as many people do not even realize that they have it until a family member or bed partner notices it. According to Dr. Kanani, people who suffer from sleep apnea can benefit from a variation of the night guard. This is created by Dr. Kanani at his dental clinic and may be a good solution to sleep apnea disorder. According to Dr. Kanani there is no harm in getting help for sleep apnea as it will undoubtedly improve the quality of one's life.
2. Dental Implants
Dental implants are usually carried out on patients who suffer from tooth loss. Tooth loss can be caused by a multitude of reasons, most commonly tooth decay or accidents. Dr. Kanani has revolutionized the way dental implants are carried out. Coined as the Flap-Less/Drill-Less Surgery method, Dr. Kanani will expand the patient's jawbone with a series of dental instruments. Once a space has been created in the bone, this Woodland Hill dentist will then insert a titanium dental implant into it. Once the area has healed, the patient will have to return to Dr. Kanani's clinic to get the replacement tooth placed over it. Interestingly enough, Dr. Kanani's method of inserting dental implants cost $4,000 less than conventional methods. Not only will patients no longer have to worry about having a toothless grin, they will also find improvements in their daily life especially when speaking and eating.
3. Perio Protect
Perio protect is a general method that can be personalized to each patient to manage communities of bacteria growing in the spaces or pockets between the teeth and gum. This non surgical form of dental treatment is a gentle and effective way of combating gum disease. According to Dr. Kanani, 80% of adults in the United States suffer from gum disease. Hence, there is no harm in speaking to dentist about getting perio protect to avoid becoming a part of this statistic.
4. TMJ/TMD Treatment
Temporal-mandibular joint (TMJ) is the area where the skull and jaw meet. Problems with the TMJ will cause temporal-mandibular disfunction (TMD). This can be caused by the misalignment of one's teeth, trauma, or excess muscle tension caused by excessive clenching or grinding. These can cause problems such as headaches, migraines, earaches, pain in the jaw muscles, back pain, shoulder pain, neck stiffness and many more. Dr. Kanani is able to minimize the problems caused by TMD. Treatment methods include replacing missing teeth, adjusting the bite, filling the gaps between teeth and so on. Patients who visited this Woodland Hills dentist for TMD in the past have attested to the fact that their quality of life has significantly improved.
For more information on how this family dentist in Woodland Hills can improve one's life, contact Dr. Kanani at (818) 962-1141 or woodlandhillsdentalspa(dot)com and ask about the complimentary consultations currently being offered to first time patients.