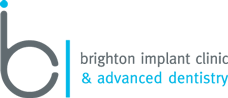 Hove, East Sussex (PRWEB UK) 25 November 2013
The holidays are here, and the UK dental implants centre Brighton Implant Clinic is once again helping spread the merriment and cheer. Its experienced, highly-skilled dental team continues to empower many patients with new smiles and renewed self-worth, just in time for this special season.
During the holidays, though, there are many patients wishing for more than just their two front teeth. Whether they have problem or missing teeth, these people lack healthy, good-looking smiles and the confidence that comes with them. Nor do dental implants seem to be an affordable solution, as the average cost for dental implants in the UK runs £1800 to £2500.
Brighton Implant Clinic is committed to giving high-quality dental implants at a fraction of their average cost. The centre offers dental implants starting as low as £995, inclusive of the dental implant, porcelain crown, and titanium abutment which rests in the teeth to support the implant. If a patient needs more than one implant, the cost per tooth can be as little as £495.
"The holidays are a magical time of year. It's also a time in which we greatly strive to give our patients the implant treatments they need and deserve, in line with the season's values and good spirit," says Dr. Bruno Silva, Principal Dentist at Brighton Implant Clinic. "It's a period that's meant for great memories, togetherness, thanksgiving, and good cheer. Offering our patients the gift of a lifetime of greater oral health is one of the greatest services we can extend to our communities and abroad."
For patients who need treatment but face strong obstacles to it, Brighton Implant Clinic offers a "Best Price Promise." In this initiative, the centre will match the price listing of a like treatment of another dental service provider or practice. Patients must bring the price listing to the centre, and if it meets certain criteria, Brighton Implant Clinic will meet the set price.
Just in time for 2014, Brighton Implant Clinic is scheduled to be opening its Worthing branch at the year-end. The new practice location will be located on the first floor of the Guilbourne Shopping Centre. It will greatly increase public access to high-quality implant treatments in West Sussex.
Brighton Implant Clinic has three clinic locations located in Hove, Hailsham, and Brighton, and is a two-time award winner of the Private Dentistry Awards. The practice's staff has collective experience of decades of implant placement and treatment services, and is internationally reputed for its world-class patient care and top-quality dental implant and treatment services, with patients venturing from all over the UK and as far as Australia and the United States for treatment.
Please visit http://www.brightonimplantclinic.co.uk for more information.