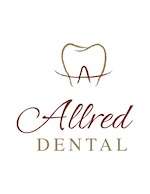 'We pride ourselves doing all dental implant phases in the office and offers dental implant consultations at no charge.' – Dr. Allred
San Marcos, CA (PRWEB) April 25, 2014
San Marcos dental office, Allred Dental offers $500 off every dental implant done at the office by Jeffrey Allred DDS and his team.
A dental implant can be easily pictured as an artificial tooth root, which is designed to hold a replacement tooth or a dental bridge. Dental implants are a good option for patients with missing teeth due to various causes including periodontal disease.
"We pride ourselves doing all dental implant phases in the office and offers dental implant consultations at no charge," says Jeffrey Allred DDS. "Our patients who have implants come in the office smiling," Dr. Allred added.
The in-house lab at Allred Dental facilitates complex dental needs as patients do not need to be sent to other facilities for additional measurements.
"We realize that dental implants are not cheap," says dental hygienist Tawny Nunez."This is why at Allred Dental we make dental implants affordable for anyone. We accept all PPO dental insurance plans and we also work with Care Credit patient payment plans and Citi Health Card," she added.
San Marcos residents who need dental implants are asked to call Allred Dental at (760) 304-6455 or visit the website and print the $500 OFF coupon for the next consultation.
About Allred Dental
Allred Dental is a dentistry office located in San Marcos, CA. Jeffrey Allred DDS's and his team's claimed mission is to build trusting relationships through caring service, to create smiles, that increase health & confidence and to improve their patients' lives through quality personalized care.