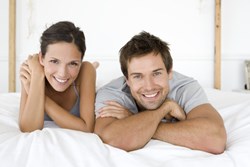 Woodland Hills, California (PRWEB) January 14, 2014
Dr. Kaveh Kanani, a renown dentist in Woodland Hills, has announced that he is currently taking on new patients and is offering complimentary consultations for first timers.
Dr. Kanani is well known as a dentist who exudes passion and talent when it comes to his job, particularly dental implants. As a world renown cosmetic dentist, Dr. Kanani has held a series of established positions and won numerous awards for his work in the field. As an outstanding Associate Fellow member of the American Academy of Implant Dentistry (AAID), this top Woodland Hills dentist has made his mark in the industry. In order to be a member of the AAID, dentists need to meet the rigorous educational and experiential requirements. This validates Dr. Kanani's expertise and proficiency in the field of dental implants.
Dr. Kanani's passion for dental implants has led him to engineer a revolutionary technique of performing the procedure. This method has been hailed superior to conventional methods of inserting dental implants, not only because it is more efficient, but also because it ensures that getting dental implants cost less for the patient.
Known as the Flap-less Implant Procedure, Dr. Kanani's revolutionary method saves patients up to $4,000 on dental implants cost. Not only that, this Woodland Hills dentist proves that his technique results in less bone morbidity, pain, and swelling after surgery. By using a series of dental instruments, Dr. Kanani is able to expand the jawbone to create a gap. This is where the dental implant is placed. As opposed to conventional methods where the dentist cuts through the gum and drills into the jawbone, Dr. Kanani's method eliminates the need for painful and lengthy procedures such as cutting and drilling.
Not only that, this popular Woodland Hills dentist eliminates the need for the patient to undergo bone graft surgery, a common practice that the patient has to endure before getting dental implants. Most patients who need dental implants suffer from long term tooth loss. This results in moderate to severe cases of jawbone loss. When this occurs, the patient has to undergo a block bone graft surgery. This is when a block of bone is removed from either the patient's hip, chin, ribs, ramus or cadaver, and inserted into the patient's jawbone. The reason for this is to create a stable base in the jawbone where drilling can take place. The dental implants will then be placed into the hole formed by the drill. Because Dr. Kanani's method expands the jawbone, there is no need for any drilling to take place and hence, no need for the block bone graft surgery. The elimination of this step saves the patient a lot on the overall cost of dental implants.
Although many patients tend to shy away from dental implants because of how much dental implants cost, Dr. Kanani wishes to reassure all those who are interested in the procedure not to worry too much. Because this popular dentist in Woodland Hills uses a method that calls for less healing time and eliminates the need for unnecessary procedures, dental implants cost significantly less for his patients. The price varies from patient to patient according to the type of work needed to be done, hence Dr. Kanani recommends that a face-to-face appointment be made.
For those who wish to take advantage of this opportunity to have Dr. Kanani as a dentist, make an appointment with this renown Woodland Hills dentist today. Interested patients can call (818) 962-1141 or visit woodlandhillsdentalspa(dot)com to make an appointment for a complimentary consultation.