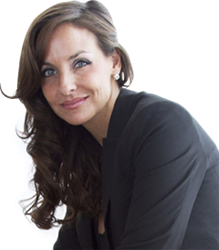 Tampa, FL (PRWEB) October 11, 2013
The Ratava Group (RG) based in Tampa, FL announced today that they have launched their new website! Their site, http://www.RatavaGroup.com, is up and running and everyone is invited to visit.
RG understands the demands of the U.S. and Canadian dental laboratory supply market and offers an exclusive line of hand-selected German-made dental products in North America. In order to provide their customers with the high-quality German-made materials North American dental laboratories desire at a lower cost, at a faster rate, and without the hassle, RG stocks and ships all of its products from the Tampa, Florida office.
"We wanted to build a creative, user friendly website where technicians and purchasers could quickly find detailed product information and up-to-date product certifications. We know there are a lot of products to choose from and know we can supply the very best the market has to offer," according to Allison Raver, President and Founder of RG.
RG wants to be your "one-stop-shop" for all of your CAD/CAM needs. They have it all with products ranging from ceramics, metals, temporaries, wax, long-lasting milling machine tools, one-of-a-kind hand tools, sintering beads, to an amazing furnace cleaner. RG understands that purchasing all materials from one vendor not only simplifies the ordering process and lessens shipping costs, but also gives laboratories and/or milling centers the opportunity to develop a relationship with a team of individuals who know your business and want to help your business thrive.
The Ratava Group is an exclusive distributor of the highest quality German-made dental products for crown and bridge and full-service dental laboratories throughout North America. Allison Raver is the CEO/Founder and may be reached at: 855-4-RATAVA or http://www.ratavagroup.com. The Ratava Group is located in Tampa, Florida.