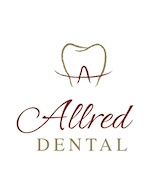 It is very important to us that the patient understands the advantages and disadvantages of each possible treatment option. – Dr. Allred
San Marcos, CA (PRWEB) May 27, 2015
Allred Dental located in San Marcos, CA came up with a solution to help patients - who need extensive dental treatment - understand the oral issues they are dealing with as well as treatment options customized for their problems.
Dr. Jeff Allred calls it "Dental Case Planning" and it consists in a visual presentation of the assessment of the patient's oral health and problems together with the first three most suitable options, which can treat their oral health problems.
"The dental case planning process starts with the patient calling us and setting up an appointment" – says Tawny Nunez, registered dental hygienist at Allred Dental. "When the patient comes into the office during the first consultation Dr. Allred will carry out an intraoral and an extraoral examination, identifying the dental issues the patient is dealing with, will ask the patient about the expected treatment outcomes and general health information. Following we will perform X-rays that help us detect possible hidden problems, the position of teeth and roots. Using the gathered information, during the second consultation Dr. Allred will present the patient with the dental case plan containing the problems and the best treatment options available to treat them." – Nunez explains.
"It is very important to us that the patient understands the advantages and disadvantages of each possible treatment option." – says Dr. Allred.
For visualizing a dental case planning sample please click here. For an appointment with Dr. Jeffrey Allred call (760) 304-6455.
About Allred Dental
Allred Dental is a San Marcos based dentistry office serving nearby communities as well such as: Escondido, Encinitas, Vista and Carlsbad. Dr. Jeffrey Allred's team's claimed mission is to build trusting relationships with their patients through caring service, while re-creating smiles that increase not only the oral health but the self-confidence of the dental patients as well.