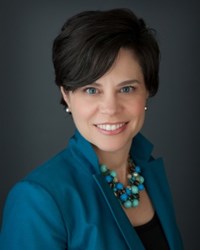 I'm lucky to pursue a career that I truly love in an industry whose people I just adore.
Charlotte, North Carolina (PRWEB) January 07, 2014
Inspired Hygiene, a company that supports dental practices in developing an outstanding hygiene department, today announced that founder Rachel Wall has been named one of the Top 25 Women in Dentistry by Dental Products Report. Now in its third year, Dental Products Report seeks to recognize the power and diversity of ways women contribute to dentistry.
"I'm lucky to pursue a career that I truly love in an industry whose people I just adore," said Wall, a dental hygienist and founder of Inspired Hygiene (http://inspiredhygiene.com). Her business is built around a team of women dedicated to helping dental teams elevate the hygiene services, systems and profits within their practices.
The number of women in the dental industry continues to grow and Wall enjoys being part of that growth. In her role as an entrepreneur and coach she has had an impact on the industry.
As her company grows and evolves, Wall and her team continually work to challenge their clinical beliefs to deepen their knowledge base, improve client care, and become more calibrated as a team. Wall says she is honored to work with such a strong and intelligent group of people, from her IH team to the hundreds of hygienists, dentists, and administrative professionals she coaches across the country.
As part of her role, she challenges dental teams to expand their skill set. "We frequently ask our clients, program attendees and followers to get out of their comfort zone to get to the next level in their careers," she said. "It is extremely rewarding to see a hygienist who at first is nervous and unsure about implementing new protocols and systems quickly gain a renewed love of their career and be excited and inspired to present ideal treatment to their patients," she said. "There's nothing like that feeling."
The most important factor to her success are the relationships she's developed which have helped Inspired Hygiene continue to grow and thrive. She believes understanding others can help break down walls built up by years of burnout, complacency, frustration and fear. "You can't be successful if people don't know how much you care about their cause," she said.
In addition to this recognition from Dental Products Report, Wall was recently honored to be invited to speak at the 2014 Thomas P. Hinman Dental Meeting. The meeting is attended by dental professionals and seeks to address the needs of the general dentists, specialists, hygienists, assistants, front office staff and students.