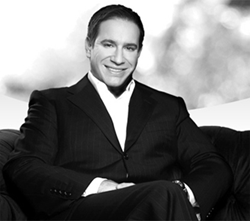 Los Angeles, CA (PRWEB) August 29, 2014
Los Angeles dental implants expert, Kevin Sands DDS, is now offering mini implants to area patients. With this treatment, patients can have their teeth replaced permanently without worries of long-term teeth shifting and loss of appearance. Although mini implants feature the same dependability associated with full-size dental implants, their smaller size allows for less stringent candidacy requirements as well as faster placement and easier recovery. Once placed, mini implants can be topped with removable dentures or permanent crowns according to the treatment goals that patients have.
The smaller size of mini implants offers advantages before, during and after placement, including:

No need for jaw bone grafting in most patients because the implants are shorter and narrower than their full-size counterparts
Faster placement, with just one appointment required in many cases
Easier placement thanks to a less extensive need for drilling into the jaw
Simple recovery that lets patients quickly return to the lifestyle to which they are accustomed
Lower risk of complications thanks to faster and simpler placement compared to full-size implants
Dental implants, both mini and full sizes, address the appearance, comfort and oral health of recipients. Because implants are independent of other teeth unlike dental bridges, patients can receive single tooth implants without fear of losing supporting teeth at a later date. At the same time, full mouth implants are an ideal alternative to dentures for replacement of all of the teeth in the mouth of a patient. The months required for the full-size implants procedure has made some patients hesitant to receive this option, but mini implants eliminate that issue. Visit http://www.dental-implant-losangeles.com for more information.
About Kevin Sands DDS
Kevin Sands DDS, earned his Doctorate of Dental Surgery at the University of Southern California. As a member of several professional organizations in his field, Dr. Sands is a reputable provider of cosmetic and restorative dental care to area patients. Dr. Sands has successfully placed thousands of dental implants. Today, with the option of mini implants now available at his office, Dr. Sands has one more option for patients who recognize the advantages that implants hold for oral health, comfort and appearance.