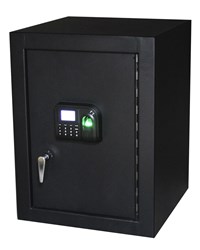 Police have arrested two dental employees accused of stealing dental gold from their employers.
Memphis, TN (PRWEB) August 31, 2013
Last year there was a number of employee thefts that made regional and national news. Many of those were in dental offices, clinics, and labs. Employees are stealing narcotics and other controlled substances like gold. Gold is on the rise! Recent events in Syria have pushed gold prices to $1,394 an ounce.
Keys or PIN numbers alone are no longer enough to ensure security and accountability for restricted employee access. Across the country the dental industry is suffering from the high costs of employee theft. Among the biggest concerns are staff integrity, liability, and the bottom line. This has led to a demand for an access audit trail. MedixSafe offers unique, field-tested security solutions to meet those demands and keep controlled substances safe.
Highlights from last year's headlines:
Wilton, CT - Former dental employee sentenced to one year in prison after pleading guilty to larceny and narcotics charges for a series of crimes including selling metal from discarded tooth crowns she stole from a dentist's office.
Lufkin, TX - Police have arrested two dental employees accused of stealing dental gold from their employers and selling it to gold buyers. The suspects sold the gold for $3,600, according to the affidavit. The buyer said they bought more gold a second time. The employee said she did not have time to clean the gold and they offered to buy it for $1,750, according to the affidavit. The buyer said, "This gold was unlike the previous dental gold that we had previously purchased. The previous gold had been separated from the porcelain and this gold had not. There was a particular piece that still had a tooth in it. The tooth still had blood on it."
Olympia, WA - An Olympia man and 2 others are charged with stealing more than $15,000 in gold from his former employer – a business that makes gold crowns and other products for dentists. The dental lab owner said he treats his staff of 12 like family members, and he had no idea that anyone would ever steal from him. "We go on the honor system here," he said. An Olympia detective learned that the three suspects had been pawning dental gold in Thurston and Pierce counties.
MedixSafe offers security cabinets in three sizes. All are made of ten gauge powder-coated steel (not aluminum) and require dual or triple access for entry. This means the user needs a combination of a PIN, proximity card and fingerprint scan to open the safe. MedixSafe units allow administrators to add, delete and modify users and download event history remotely from an administrator's desk.
For more information, please contact MedixSafe at 855-MEDIXSAFE or medixsafe.com.
Sources:
http://www.ibtimes.co.uk/articles/502738/20130831/gold-prices-jewellery-fed-qe-taper-syria.htm
wtnh.com/news/crime/woman-gets-year-in-jail-for-dental-office-thefts
thehour.com/wilton/courts/ex-employee-sentenced-for-stealing/article_951f274c-0b3f-54b1-878c-ea1387e0ed4d.html
ktre.com/story/17524396/2-lufkin-dental-employees-charged-with-stealing-tooth-gold
privateofficerbreakingnews.blogspot.com/2012/02/three-charged-in-theft-of-gold-from.html