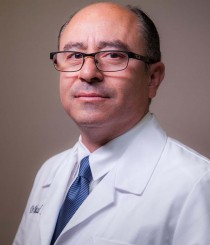 Houston, TX (PRWEB) November 13, 2016
Antoine Dental Center, an emergency dental office in Houston, announces that it offers emergency dental appointments for several types of dental emergencies. Emergency dentistry is the practice of resolving urgent dental problems using an array of procedures. While the early symptoms of dental emergencies may include toothache and inflammation, long-term complications can cause more problems in the mouth and affect health throughout the body. The availability of emergency dental exams and treatment at Antoine Dental Center gives patients a convenient, reliable option for recovery from emergency dental problems.
Treatments recommended for dental emergencies depend on symptoms, causes and goals. Common dental emergencies, including chipped teeth and infections, commonly cause throbbing pain and gum swelling that worsens as inflammation increases. Emergency care is intended not only to eliminate this pain, but also to restore functioning and maintain normal appearance. For broken teeth, bonding or crowns may be used as forms of repair. Root canal can be used to remove infections from teeth, and crowns are often placed after root canal therapy for aesthetic normalization and future protection. Extraction is the last resort in emergency treatment and can be followed by tooth replacement with dental implants, bridges or dentures.
In addition to emergency dentistry, a full range of other dental services is provided at Antoine Dental Center. These services include preventive care, such as exams, cleanings, fluoride and sealants, as well as restorations, including tooth-colored fillings, inlays and onlays. Patients can also receive orthodontic correction through Invisalign. Periodontal care is available for treating gum disease, and TMJ treatments are offered to correct functioning of the jaw joints and eliminate pain there.
Antoine Dental Center has been a provider of many dental specialties since it was founded by Dr. Behzad Nazari, who earned his DDS with honors at the University of Texas at Houston Dental Branch in 1998. Throughout his career, Dr. Nazari has completed more than 1,800 hours of continuing education courses in order to offer his patients the latest range of dental techniques and technologies.