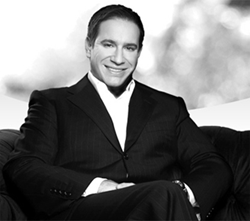 Los Angeles, CA (PRWEB) July 15, 2016
For a limited time, dental implant dentist, Dr. Kevin Sands, is offering consultations to individuals seeking dental implants to replace their lost teeth. Individual implants can be used to replace one tooth, or full mouth implants can replace all the teeth in a jaw. Teeth are made of the strongest substance in the human body, but even dental enamel can be damaged over time, which can lead to tooth loss. Tooth loss is most common in those who are over the age of thirty-five and becomes more prevalent with age due to gum disease, tooth decay, and trauma. Replacing the lost tooth is critical to maintaining proper oral function, protecting dental health, and preserving the aesthetic integrity of a person's smile.
The dental implants price can be higher than conventional tooth replacement methods, but implants offer long-term results that cannot be found with other types of restorations. Considered the gold standard in tooth replacement, dental implants offer many other benefits over traditional crowns and bridges or dentures, including:

Improved dental function
Healthier bone density
Greater self-esteem
More aesthetically pleasing results
Simpler dental hygiene
Individual implants are usually used to support dental crowns and closely resemble natural teeth. Implants can be used to support dental bridges for those who are missing a few teeth. Dr. Sands can also use mini dental implants in those who need dentures, but lack sufficient bone density to support the larger conventional implants.
Dr. Kevin Sands and his team offer personalized care to ensure each patient's needs are fully met. "From the moment you step into Dr. Sands' modern, high-tech office, you'll notice the professional and caring atmosphere and instantly feel your concerns are being addressed for any treatment or procedure you may need," his staff said. "Even if you've never felt comfortable at the dentist's office before, you'll feel relaxed and safe in the caring hands of Dr. Sands."
About Los Dr. Kevin Sands
Dr. Sands is a graduate of USC's School of Dentistry and completed advanced specialty training at the prestigious Las Vegas Institute. He is a member of the American Dental Association, the California State Dental Association, and the American Academy of Cosmetic Dentistry. He has offices in the Los Angeles area and in Dubai.