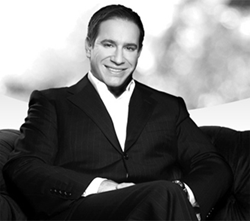 Beverly Hills, CA (PRWEB) October 24, 2014
Dental implants dentist, Dr. Kevin Sands, now offers a new promotion on dental implants. Dental implants can enhance appearance dramatically, and offer several advantages when it comes to replacing lost teeth. Dental implants are the preferred method of replacing teeth and support the looks of patients in the mouth and throughout the face during life. Contact Dr. Sands' office for more information about this offer.
A dental implant offers major advantages over alternative methods of tooth replacement. These advantages include:

total stability
protection from jaw bone loss
support for normal dental hygiene
natural appearance
flexibility for permanent crowns or removable dentures
lifelong results with proper care
With Invisalign, patients receive cosmetic and restorative benefits including:
discreet correction of crooked teeth
easy dental hygiene during treatment
support for most types of bite irregularities
lifelong cosmetic improvement
greater resistance against tooth decay, gum disease, and tooth loss
Patients may receive recommendations for dental implants, Invisalign, or both treatments pending the results of an exam performed by Los Angeles dentist, Dr. Kevin Sands. After treatment with either procedure, patients are likely to have more self-confidence for better quality of life at home and at work. With dental implants, patients who have lost teeth can speak and chew with ease again. When patients have their teeth corrected with Invisalign, they can avoid drawing unwanted attention at school or work during the treatment period. Visit http://www.beverlyhills-dental-implants.com to learn more.
Los Angeles dentist, Dr. Kevin Sands, is a graduate of the dental school at University of Southern California. At his office in Beverly Hills, Dr. Sands performs a wide range of cosmetic and restorative procedures with personalized treatment plans for all patients. Dr. Sands is a reputable member of several organizations in his profession, and the results of his work have been featured repeatedly in major media. With advanced training in modern dental methods, Dr. Sands offers superior results to patients who want to look and feel better.