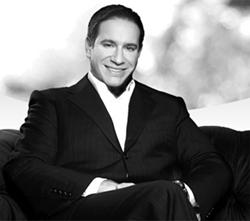 Beverly Hills, CA (PRWEB) June 16, 2015
Beverly Hills implant expert, Dr. Kevin Sands, DDS, is now offering consultations for a special promotion on dental implants. Those who are interested in this offer can contact his office to learn more about scheduling their consultations and take advantage of this exciting offer.
Dental implants have quickly become a top procedure chosen in modern dentistry. They are close in design to natural teeth and eliminate the need for any surrounding healthy teeth to be cut down to support bridges. Also, they do not rest on the gums the way dentures do. Dr. Sands, expert in dental implants in Beverly Hills, has a selection of before and after pictures of previous patients that have undergone successful dental implants that show how versatile the restoration is and how natural it can look. Reviews are overwhelmingly positive, with patients enjoying how natural the implants feel.
According to Dr. Sands' team, "Dentistry is always evolving; new procedures are making the combination of oral health and beauty a possibility for those who had once felt their flaws were permanent. Dr. Sands literally gives his patients something to smile about." Implants are a great example of this. Although there are versions of implants that have been around for centuries, only modern dentistry can give patients a more permanent, natural-looking smile using biocompatible titanium implants and porcelain restorations.
Implants or mini dental implants are excellent options for:

Patients who have lost one tooth
Patients who have lost all their teeth
Patients with good dental and general health
Patients who want a permanent solution
The average cost of dental implants tends to be higher than the cost of other tooth replacements. Yet, they are considered a more cost-effective restoration over time, as their longevity can last as long as you. Dentures and bridges will need to be replaced or adjusted periodically, while implants become a permanent part of the mouth.
About Dr. Kevin Sands, DDS
Dr. Kevin Sands graduated from the University of Southern California's School of Dentistry. Later, he completed his advanced studies at the Las Vegas Institute for Advanced Dental Studies for Advanced Anterior Aesthetic Dentistry. Today he is a member of the American Dental Association, the California State Dental Association and the Academy of Cosmetic Dentistry. For more information, visit http://www.beverlyhills-dental-implants.com.