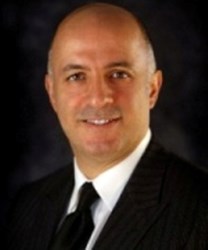 Los Angeles, CA (PRWEB) August 09, 2013
Millions of people suffer tooth loss every year. Tooth loss is most commonly associated with gum disease, tooth decay or dental trauma. Replacing these lost teeth can help patients preserve their smiles and maintain good dental health and function. Los Angeles dental implants expert, Dr. Bijan Afar, is now offering consultations for dental implants.
Virtually anyone who has lost a tooth may be a candidate for dental implants. The best candidates have sufficient jawbone density and are healthy enough to undergo a routine dental extraction. Gums should be healthy, and patients should be committed to maintaining good dental hygiene. Children whose jawbones have not finished growing and pregnant women may not be candidates for implants. Heavy smokers, those with thin jawbones or insufficient gum tissue and patients with some systemic illnesses will need to be evaluated to determine their candidacy.
The success rate of implants is about 98 percent, and they have many advantages over other methods of tooth replacement. Dental implants are designed to look just like natural teeth, which means that they often look better than dentures or dental bridges. They fuse to the jawbone for a permanent restoration that is strong and durable. Unlike dentures that can slip, dental implants remain secure, which allows patients to eat, speak and smile without worry.
Finally, dental implants can improve dental health. Teeth tend to shift and even tilt after the loss of a tooth, but dental implants help maintain proper alignment, which can preserve the natural bite pattern. The implant itself, which is designed to take the place of a tooth root, stimulates bone tissue. This helps preserve more of the natural jawbone and reduces the risk of bone loss.
About Dr. Afar, Expert in Dental Implants Los Angeles
Dr. Bijan Afar is a renowned dental implants dentist. He earned his microbiology degree from UCLA and later attended UCLA's School of Dentistry from which he received his DDS. Dr. Afar was awarded a California State Fellowship and the coveted Hortense Fishbaugh fellowship, and he was granted a Dentist-Scientist Fellowship from the National Institute of Health. He continued his education in the fields of periodontology and dental implants and received his specialty degree from the University of Washington in Seattle.
Press Release Submitted by avitalweb.com
Kevin Neman
(818) 205-9300