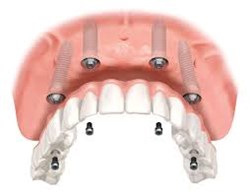 The program consists of 4 Modules organized on the treatment indication: missing posterior single tooth, missing anterior single tooth, partially edentulous and the edentulous arch. Each module is presented in small group setting to stimulate interaction.
Apple Valley, MN (PRWEB) December 24, 2013
Dr. Ranier M. Adarve, a prosthodontist and a thought leader in dental implants announces Dental Implant Mini Residency Training Program for 2014. This program is designed to enhance the comfort level of clinicians to routinely utilize dental implants within their dental practice. The program consists of 4 Modules organized based on the unique treatment indication: missing posterior single tooth, missing anterior single tooth, partially edentulous and the edentulous arch. Each module is presented in a small group setting to stimulate interactive learning. The program is made possible in partnership with Noble Biocare® and Esthetic Alliance Program.
The Module description and course objectives are outlined:
Module 1 and 2: Single Posterior and Single Anterior Dental Implants

Master step by step treatment planning and restoration
Gain proficiency in diagnosis and treatment planning
Transform restorative decision-making and execution into simple, easy process
Learn how to manage complications
Learn how to gain patient acceptance for implant treatment
Module 3: Dental Implants in Partially Edentulous Arch

Learn about short span and partially edentulous cases
Study biological fundamentals of hard and soft tissue maintenance
Experience staging treatment and techinques for provisionalization
Explore the versatility of customized CAD/CAM prosthetics
Recognize the indication and possibilities of CAD/CAM Prosthetics
Assess the risks of complications
Review supporting scientific literature and clinical evidence
Gain guidelines for patient selection and communication and practice management
•
Module 4: Dental Implants in the Edentulous Arch

To establish proficiency with patient examination, treatment planning and restorative procedures appropriate for people seeking a full denture alternative that could be solved with an implant-supported or implant-retained restoration
To provide dentists with the opportunity for diagnosis and treatment of their patient in collaboration with specialists and dental technician
To appropriately diagnose fixed and removable options for implant restoration of the edentulous arch.
The application for mini-residency will begin on January 13 and will continue to receive application until April 30, 2014.
Dates:
For US Dentists:
Module 1: May 23, 2014
Module 2: May 24, 2014
Module 3: June 27 and June 28, 2014
Module 4: October 17 and 18, 2014
Fee: $695.00 / module
Includes: Breakfast, Lunch and refreshments
CE credits: 7 per day (42 for complete program)
Location:
Adarve Prosthodontics Learning Center
15322 Galaxie Ave, Suite 209
Apple Valley, MN 55124
Contact Person:
Ms. Jennifer Kaul
Phone: 1-888-601-7720
To Register:
Click Here to Register
For International Dentists:
Module 1 to 4: August 21 to August 31, 2014
Fee: $2,995.00
Includes: Lunch, Dinner, and refreshment. Tour of the City's major landmarks. Hotel and transportation assistance.
For International Dentist to Register: Click Here
About the Prosthodontist
Dr. Ranier M. Adarve, DMD, MS, MHPE, Prosthodontist, is a highly trained and experienced dental specialist with impeccable educational background. Great institutions all over the world molded his training and experiences. He earned his double masters degrees, certificate and professional programs from Harvard Macy Institute (2010), Nobel Biocare Training Institute (2010), University of Minnesota Graduate School (2005), University of Minnesota Graduate Prosthodontic Program (2005), University of Minnesota College of Educations (2005), University of the Philippines- National Teachers Training for Health Professionals (2002) an University of the Philippines College of Dentistry (1996).
He is also an international dental educator with exceptional academic and scholarly record. He is currently an Associate Professor at University of Minnesota School of Dentistry and taught in Oregon Health and Science University (2005-2007), University of the Philippines (1998-2002) and Emilio Aguinaldo College (1996-2002). In 2012, Dr. Adarve was the Recipient of the Teaching Excellence Award given by the American Dental Educators Association for his outstanding contribution and innovation in dental education. This award is only given to one individual among all the dental educators of US and Canadian Dental Schools and Colleges.
Currently, Dr. Adarve is a member of the faculty of the Department of Restorative Sciences Division of Prosthodontics, where he is appointed as the Course Director for Pre Clinical Fixed Prosthodontics. He also holds various teaching and service roles for undergraduate dental students, International students, and Graduate Prosthodontic residents.
Dr. Adarve is an active member of American College of Prosthodontist (ACP). He is also actively involved inAmerican Dental Education Association (ADEA) since 2004. He became the President of the Educational Research / Development and Curriculum Section of the ADEA in 2011. He is also the most published author in MedEdPORTAL, a publication service that promotes educational scholarship to medical and dental educators and provided by the Association of American Medical Colleges in partnership with the American Dental Education Association.
Dr. Adarve is a practicing Prosthodontist. He is a consultant of the Minnesota Board of Dentistry for Prosthodontics and also a liaison to Central Regional Dental Testing Center (CRDTS). He lectures locally and internationally and runs a study club for general dentist
About the Learning Center
Adarve Prosthodontics Learning Center is a center for community and professionals to interact and learn. The center provides Public Education program for patients and Professional Education programs for dentists. As educator himself, Dr. Adarve believes that education is a key for both patients and dentists to advance the oral health of every individual.