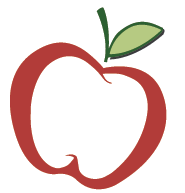 For less than $900, A New Smile is offering dental implants at all three locations!
Los Angeles, California (PRWEB) March 03, 2014
A New Smile Dental, the premier dentist in Los Angeles, is now offering dental implants for an extremely low price of $899. The dental implant special also comes with complimentary dental sedation. For more information and scheduling with any of the 3 locations, call the office at (323) 272-2383.
The implants are performed by highly skilled dentists with extensive experience in implants that both look and feel natural. With the complimentary dental sedation, patients are able to undergo an experience that includes a stress free, anxiety free and pain free experience.
For over ten years, A New Smile has been offering cosmetic dentistry options including dental implants, veneers, bridges, teeth whitening and Invisalign clear braces. In addition, preventive and general dentistry is offered as well, which includes root canals and wisdom teeth extraction as well.
Along with the extremely low price on the implants, A New Smile offers several additional specials including a price of $3495 for Invisalign clear braces.
Dental implants have evolved over the last twenty years to where they now offer an impressive replacement for lost teeth. The implants placed by the dentists at A New Smile look just like one's natural teeth, while offering significant durability that lasts for an extremely long time.
While dental implants offer significant benefits for those in need, the procedure cost can be prohibitive. Therefore, the affordable dental implants offered by A New Smile at such a low price point provides patients with an excellent way of getting teeth replaced, especially when multiple implants are needed.
A New Smile Dental has three locations. One is in Los Angeles, one in Santa Clarita, and the third is in San Fernando. To find out more about the implant dentistry with A New Smile Dentistry in Los Angeles, Santa Clarita and San Fernando with the $899 implants, call today.