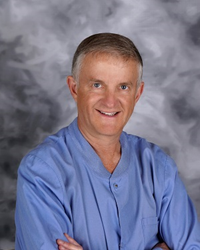 Agoura Hills, CA (PRWEB) January 18, 2017
During pregnancy, women are at an increased risk of dental problems ranging from gum disease to enamel erosion, and those dental problems can increase the risk of pregnancy complications. Unfortunately, according to research from the Massachusetts Department of Public Health, many pregnant women are failing to get the dental care they need. Agoura Hills dentist, Philip Shindler DDS, comments on this new research about dental care during pregnancy.
According to the study, about fifty percent of pregnant women scheduled routine dental cleanings during their pregnancies. For many years, a myth has persisted that dentistry is not safe for pregnant women, and this has kept them from getting the care they need. Although patients do need to notify Dr. Shindler of their pregnancy status at their appointments, it can be helpful if they do. He can take any necessary precautions while still providing them with essential treatments.
"During pregnancy, the risk of pregnancy-related dental issues increases as a result of morning sickness, increased blood flow, gastric reflux, and heightened sensitivity to oral bacteria," comments Dr. Shindler. A different study performed in 2011 linked periodontitis, or gum disease, to low birth weights, preterm labor, and miscarriage. Inflammation is linked to bacterial vaginosis, which is also linked to pregnancy complications.
The American College of Obstetrics and Gynecology has stated that dental care is safe and effective during pregnancy, including:

Dental X-rays with shielding of the abdomen and thyroid
Local anesthesia
Dental extractions
Dental fillings
Root canal treatments
Delaying these treatments can lead to a worsened condition and increased risks to the pregnancy.
About Dr. Philip Shindler, Cosmetic Dentist Agoura Hills
Dr. Shindler graduated from WITS University in Johannesburg, South Africa, and completed a postgraduate program at the University of California, Los Angeles. He is certified through Nobel Biocare in dental implants restoration, and has completed other advanced programs in order to provide his patients with the latest options. Today, Dr. Shindler is a member of the Conejo Valley Academy, the American Dental Association, and the California Dental Association. He offers extensive treatment options, including CariFree, porcelain veneers, dental implant restorations, Kors whitening treatments, inlays and onlays, dental bridges, dentures, and dental crowns.