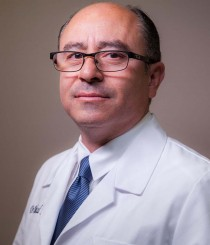 Houston, TX (PRWEB) January 16, 2017
Houston dentist, Dr. Behzad Nazari, announces that his dental office, Antoine Dental Center, is currently offering complimentary consultations and financing for orthodontics for a limited time. Complimentary for a limited time, patients can have their teeth examined for bite irregularities and learn about their orthodontic options. Walk-in, late-evening, Saturday, and same-day appointments are available. Antoine Dental also offers financing options, making orthodontic care more affordable for patients who need braces.
Orthodontic treatments offer aesthetic and health improvements to patients of all ages. With straight teeth, patients gain better resilience against oral health problems, more confidence, and greater comfort. Orthodontics reduces the number of nooks and crannies where plaque tends to accumulate, so gum disease and tooth decay are less likely to develop. TMJ, a jaw joint condition sometimes caused by uneven bite pressure, is also less likely to develop after braces. Improved confidence in their smile can improve the lives of patients at work, school, and elsewhere. As discomfort is commonly caused by crooked teeth, orthodontics can improve comfort dramatically.
Patients have a full range of treatment options when they visit Antoine Dental Center. The office provides general dentistry, including restorative and preventive care, as well as cosmetic dentistry treatments, such as veneers, teeth whitening, and dental extraction. Several types of braces are offered, including Invisalign, self-ligating, and lingual, and traditional metal braces. For patients suffering from gum disease, Antoine Dental Center provides periodontal care ranging from basic to advanced. Tooth replacements are also available, including bridges and dental implants, the leading choice. Several other treatments, including those for sleep apnea and TMJ, are performed at the dental office.
Dr. Nazari has been serving area patients for eighteen years. Before becoming a dentist, Dr. Nazari was a Registered Pharmacist, having graduated from Texas Southern University in 1991. After earning his DDS with honors from University of Texas at Houston Dental Branch in 1998, Dr. Nazari founded Antoine Dental Center with the goal of giving patients a full range of care in one location. He has completed more than 1,800 hours of additional training in several specialties since graduating, allowing him to continue offering patients the latest dental treatments and technologies.