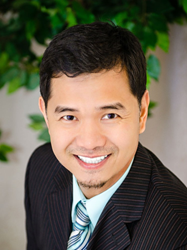 Los Angeles, CA (PRWEB) April 08, 2016
Dr. Randy Lozada, is now offering complimentary consultations for orthodontic treatments at Pinnacle Peak Dental Center, Los Angeles dental office. Orthodontic treatment can be the key to a healthier, happier smile for many people. The goal of treatment is to create a balanced bite and properly spaced teeth, which can lead to a lower incidence of dental disease and greater self-confidence for many patients.
Types of Treatments
Patients can generally choose from one of two types of treatments: Invisalign or braces. Invisalign uses clear aligners while braces use brackets and wires. Both use consistently applied pressure to move the teeth in the jaw according to the treatment plan. The most appropriate type of treatment for a particular patient can vary based on that patient's individual needs. Some considerations include:

Extent of malocclusion
Comfort
Patient compliance
Appearance
Cost and insurance coverage
Personal preferences
Dr. Lozada, Los Angeles teeth whitening expert, offers comprehensive dental care, including dental implants to replace lost teeth, laser dentistry, same day dental crowns and teeth whitening. "Our approach to dentistry is one of holistic dental care: We create individualized dental treatment approaches to dental care to achieve optimal health through disease prevention," his team says. By taking a personal, holistic approach, Dr. Lozada ensures his patients always have access to the care they need to maximize their dental health. Patients can benefit from tooth-colored fillings, preventive care, restorative care, crowns, whitening, and other common treatments to achieve smiles that are healthy, beautiful, and comfortably functional.
About Dr. Randy Lozada, Orthodontist Los Angeles
With more than two decades of experience, Dr. Lozada is known for bringing smiles to the faces of his patients through gentle, personalized dental care. Before entering private practice, he practiced dental care in the Philippines, as well as in the San Fernando Valley and throughout Southern California. His patients hail from such diverse locations as Orange County, San Diego, North Carolina, Washington and Calgary, Canada. "I am proud of my practice for the simple fact that patients refer their family and friends because of the expertise and kindness that I deliver," he said. Dr. Lozada enjoys movies and the theater, and he plays volleyball.