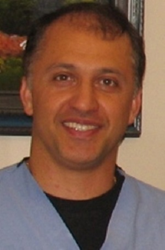 Torrance, CA (PRWEB) February 01, 2017
Blue Sky Family Dental now offers comprehensive dental restoration options. Restorative dentistry is the field of dentistry involved in diagnosing and managing various diseases that affect the teeth, and restoring teeth to their optimal functional and aesthetic states. Several types of dental materials and procedures can be used to restore teeth, including dental composites and porcelain, which are generally considered the most aesthetic.
Dr. Mondavi of Blue Sky Family Dental offers a variety of restorations. Some of the most common dental restorations include:

Dental fillings, which are used to restore teeth with cavities or damaged areas
Veneers, which are used to cover teeth with cosmetic flaws and improve the overall aesthetics of a smile
Dental crowns, inlays, and onlays, which are used in teeth with significant damage or large cavities
Dental bridges, implants, and dentures, which replace missing teeth and maintain proper spacing in the jaw
Dental bonding, which can be used for both restorative and cosmetic purposes
Dr. Mondavi works with patients to create treatment plans customized according to their individual needs. "With every patient who comes in, we try to make their experience comfortable and enjoyable," he says. "We listen to you, find out about your family and treat you like a friend -- personal relationships are just as important as professional relationships."
Other treatments are available, including surgical and nonsurgical periodontal treatments, endodontic therapy, Invisalign, intraoral camera diagnostics, dental implants, night guards for bruxism, smile makeovers, athletic mouth guards, and pediatric dental care. Patients can choose from a complete suite of dental care products and services to ensure the best solutions for their treatment needs.
About Dr. Robert Mondavi
Dr. Mondavi graduated from the University of the Pacific School of Dentistry in San Francisco in 1993. Every year, he meets and often exceeds the required number of advanced educational programs, including advanced implant training, advanced cosmetic dentistry training, and advanced oral bioesthetic implant form and function. Today, he is a top dentist and works with patients to restore their dental health and create their ideal smiles.