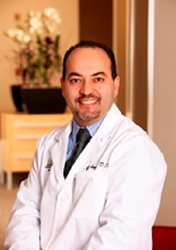 San Francisco, CA (PRWEB) October 06, 2016
CitiDent is now offering MyPerioPath and MyPerioID to patients, helping them better manage gum disease. Gum disease, also known as gingivitis and periodontitis depending on severity, is a common oral health condition among adults. Early symptoms of gum disease include distinctively bad breath and red, inflamed gums. As the condition progresses, dangerous infections can develop and become systemic. Destruction of the gum tissue can occur, and tooth loss may result. Unfortunately, many gum disease sufferers do not realize that they have the condition until they are already suffering from its advanced effects. Gum disease has also been connected to other health conditions, including heart disease, diabetes, stroke, and even some forms of cancer.
"In many cases, patients at high risk of gum disease can benefit from preventive care and guidance. New testing techniques now available at CitiDent can identify gum disease and susceptibility to the condition quickly and conveniently. MyPerioPath and MyPerioID are the two new gum disease testing techniques that CitiDent provides to patients", Says Dr. Ben Amini the founder of CitiDent.
With MyPerioPath, Dr. Amini and CitiDent periodontist, Dr. Temlock can identify oral bacteria linked to different stages of gum disease and determine the extent of their presence. With MyPerioID, personal risk factors for oral infections like gum disease can be evaluated. Risk factors detected by MyPerioID include several common conditions, including 51 types of HPV, or human papillomavirus, herpes simplex virus, and all common types of candida. Oral gonorrhea and chlamydia are also detected by MyPerioID. Knowing their personal risk level for gum disease, patients will be better informed in order to take the right steps for their oral health, including receiving preventive care at CitiDent. Like other conditions, gum disease is best prevented or addressed early rather than treated after it develops or worsens.
About Dr. Ben Amini
Dr. Ben Amini attended UCSF School of Dentistry, where he earned his Doctorate of Dental Surgery in 1996. An assistant clinical professor at UCSF School of Dentistry, Dr. Amini is also a reputable member of several professional organizations in his field. With extensive and ongoing postgraduate training in the latest dental techniques, Dr. Amini, along with his personally trained associate dentists, continues to provide a full selection of dental care for patients at CitiDent in San Francisco Financial District.