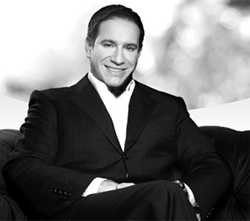 Los Angeles, CA (PRWEB) July 15, 2014
Los Angeles dental veneer dentist, Dr. Kevin Sands, announces that he offers a promotion on veneers at his office in Beverly Hills. By visiting Dr. Sands for veneers, patients can improve their looks and benefit from greater strength in treated teeth. The range of cosmetic flaws that can be hidden permanently by veneers is immense, letting patients receive a rapid transformation with just one treatment. By contacting the office of Dr. Sands, patients can learn more about this promotion and schedule a consultation to find out how dental veneers may help them.
Porcelain veneers are bonded to the fronts of teeth to hide problems related to the structure or color of teeth. Imperfections that can often be successfully hidden by veneers include cracks, gaps, chips, improper shape and stains. When teeth are discolored by internal tooth decay, veneers can be a viable and permanent solution. By adding thickness to damaged teeth, veneers also work as splints that help hold those teeth together and protect them from physical damage in the future. All of these benefits can be seen in dental veneer before and after photos.
Veneers can be ideal solutions for patients whose teeth are affected by multiple flaws that have drastically affected their looks, but this treatment is also valuable for image-conscious patients who simply want to obtain truly brilliant celebrity smiles. Because veneers can be placed quickly, busy patients who choose them also avoid spending more time on multiple alternative treatments. With only two to three appointments necessary for placement, the first visit to Los Angeles dental veneers dentist Dr. Kevin Sands is used to create a treatment plan and take dental impressions for veneer construction, the second visit is used to prepare the teeth and the third visit is used to bond the veneers in place permanently.
Los Angeles dental veneers dentist Dr. Kevin Sands offers restorative and cosmetic treatment to area patients at his Beverly Hills office. By offering veneers, Dr. Sands gives patients the option of having their smile enhanced quickly with amazing results. As a respected member of multiple professional organizations, Dr. Sands has been recognized by the media for the consistently high quality of care he provides.