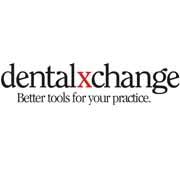 By increasing the speed at which providers of dental care can gather and utilize insurance information, we will be helping to improve the overall healthcare experience for patients, while accelerating revenue cycles for each of Humana's dental providers
Irvine, Calif. (PRWEB) February 01, 2016
DentalXChange, an Irvine, Calif., based technology company that specializes in providing online solutions to connect dentists, patients and insurance companies, announced today a partnership with Humana Inc. (NYSE: HUM) to launch a co-branded online portal supporting electronic data interchange (EDI) for the dental community.
DentalXChange has designed and will operate the insurance company's All Payer Dental Portal, allowing Humana's dental providers to securely file insurance claims and conduct insurance-related transactions.
"Our goal in supporting Humana's All Payer Portal is to improve utilization management and increase administrative efficiencies for providers," explained Scott Wellwood, President of DentalXChange. "By increasing the speed at which providers of dental care can gather and utilize insurance information, we will be helping to improve the overall healthcare experience for patients, while accelerating revenue cycles for each of Humana's dental providers."
Through the portal, providers will have the opportunity to interact more directly with Humana, completing all dental EDI transactions at reduced or no cost. Features include the submission of claims and predeterminations, checking patient eligibility and benefits, obtaining the status of claims and receiving remittance information to balance claim payments. Transactions can be conducted directly on ClaimConnect or through integration with popular dental software programs.
"Humana is one of the nation's leading health and well-being companies," Wellwood said. "We look forward to working with Humana to further streamline the company's EDI processes and reduce costs for their providers."
"DentalXChange's EDI tools will help empower Humana's dental providers with the ability to eliminate paper and manage their entire revenue cycle, from eligibility verification before a patient's visit, through the receipt of the electronic remittance advice and payment," he added.
About DentalXChange
Since 1989, DentalXChange has earned industry-wide acclaim and recognition for pioneering the web-based dental EDI solutions industry. Today, it has grown to support a current client base of over 41,000 dental healthcare offices. Headquartered in Irvine, CA, DentalXChange accounts for more than $4 billion in dental claims annually. Through its own clearinghouse and secure web portals, the company processes nearly 40 million EDI transactions, consisting of more than 26 million dental claims annually.
For more information or to schedule an interview with Scott Wellwood please contact Asef Quader at 877.932.2567 x234 or email Marketing(at)dentalxchange(dot)com. For any other inquiries please visit: http://www.DentalXChange.com.