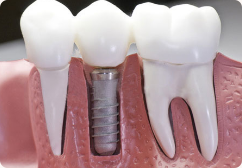 Los Angeles, California (PRWEB) March 07, 2014
As one of the most renown family dentists in Woodland Hills, Dr. Kanani faces no problems when it comes to engaging and taking on new patients. However, this dentist in Woodland Hills feels that it is time to change the way the people take care of their oral health and is offering dental advice and services to make a positive impact on society.
When it comes to Dr. Kanani, being the best family dentist in Woodland Hills is not enough. He wishes to change people's mindsets when it comes to visiting the dentist. In his bid to change the way people view oral health, he has deducted that there are several things that he will be offering to encourage more patients to pay a visit to the dentist.
1. Complimentary Sessions
To encourage more people to seek the services of general dentistry in Woodland Hills, Dr. Kanani is offering complimentary consultations for first time patients. This will greatly benefit those who tend to steer clear from dentists because of the high costs. This will also benefit those who are too afraid to pay a visit to the dentist even though they know that something is wrong. By offering complimentary consultations, Dr. Kanani will at the very least be able to diagnose what is wrong with the patient's oral health. This renown family dentist in Woodland Hills will then offer invaluable advice on what to do next.
2. Discounted Procedures
One of the reasons why dental implants cost so much is because it takes training, experience and talent before a dentist can perform the procedure. Not many dentists are as well trained as Dr. Kanani, especially when it comes to his work on dental implants. Dr. Kanani has mastered a revolutionary technique of inserting dental implants, thus cutting down the cost by almost $4,000. Known as the Flap-Less/Drill-Less Surgery method, Dr. Kanani performs this procedure by using several instruments to expand the jawbone. A gap is formed in the jawbone and the dental implant is placed into it. Because Dr. Kanani eliminates the need for his patients to go through a lengthy bone graft surgery that is common amongst patients who opt for the conventional method of getting dental implants, the entire procedure will cost a lot less. Not only that, Dr. Kanani's method calls for less post-surgery healing time and patients have attested that it is less painful than expected. Dr. Kanani takes pride in his job and is focused on keeping the dental implant cost low for his patients. Now, not only are his patients offered the best care and service possible, they can also take advantage of his great rates.
At the end of the day, it is not difficult to find a dentist who offers great general dentistry in Woodland Hills, or anywhere else for that matter. However, finding a dentist as passionate and talented as Dr. Kanani is certainly hard to come by. For more information on this top Woodland Hills dentist, contact the clinic at (818) 962-1141 or http://www.woodlandhillsdentalspa(dot)om.