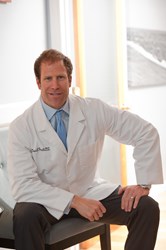 In addition to Dr. Fiorillo skills as a dentist, what sets him apart from other Boston dentists is his genuine interest in his patients
Boston, MA (PRWEB) August 16, 2013
Boston dentist David Fiorillo DDS announces the launch of his latest video featuring satisfied patient testimonials and information about his method of care. Dr. Fiorillo's patients describe his approachable and relaxed demeanor and his ability to turn what is often perceived as stressful and anxiety-inducing into an enjoyable and pleasant experience.
"I love the fact that I get to know people, I get to interact with people, and I get to learn about their stories and get to entertain," says the Boston cosmetic dentist in his latest video. "To me dentistry really is about people. It's about the relationship with people, and the experiences they have and how to make their experience at this place that people talk about as being scary and being painful. I try to make it pleasant. I try to make it relaxing and enjoyable."
Offering cosmetic and general dentistry, Dr. Fiorillo specializes in the latest treatments and procedures including Invisalign braces, veneers, teeth whitening, inlays and outlays, dentals crowns, root canal therapy and full mouth restoration. For patients looking for a dentist in Boston, Dr. Fiorillo offers services to Boston areas Back Bay, Beacon Hill, and South Bay, Massachusetts.
As Dr. Fiorillo's latest video shows, his caring and compassion set him apart as not only a skilled dentist, but also an approachable one.
According to an article on his website, "In addition to Dr. Fiorillo skills as a dentist, what sets him apart from other Boston dentists is his genuine interest in his patients. Dr. Fiorillo is an empathetic, caring professional who takes great pride in being a compassionate healthcare provider. From the minute you walk into his office, you'll know that it's not your typical dental office."
About Dr. David Fiorillo:
Leading Boston dentist Dr. David Fiorillo specializes in cosmetic dentistry. Cosmetic dentistry encompasses many different procedures, including Invisalign braces, teeth whitening, root canal therapy and full mouth restoration. Dr. Fiorillo performs these services at his Boston office. Dr. Fiorillo is also a member of the American Dental Association, the Academy of General Dentistry, and the Massachusetts Dental Association. For more information, visit http://www.ebostondentist.com/.
Fiorillo Cosmetic and General Dentistry
437 Boylston Street 5th Floor
Boston MA 02116
617-927-1111