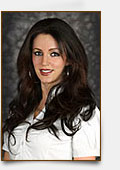 West Hollywood, CA (PRWEB) March 31, 2015
Dr. Poneh Ghasri, dentist in West Hollywood, is pleased to now offer patients valuable savings through new Spring specials. Dr. Poneh Ghasri specializes in cosmetic procedures for beautifying smiles. Kick off the holiday celebration this year by taking advantage of discounted services that are guaranteed to make your smile shine.
"Spring brings together friends and loved ones that want to take pictures that can show up on social media. We are pleased to offer solutions for a great looking smile that patients will be proud to show off," said Dr. Ghasri. "Affordable treatments give the opportunity of beautification without sacrificing nice holiday gifts."
The current specials that we are offering this fall include:

In-office teeth whitening for $89
Complimentary Invisalign consultation
Complimentary Lumineers consultation
Complimentary in-office teeth whitening for any new patient exam, x-ray, or dental cleaning
$2495 Invisalign with complimentary consultation
$49 exam, x-rays, and teeth polishing for new patients
$195 1-hour Zoom whitening
Whitening treatments, Lumineers, and Invisalign are strictly aesthetic treatments that make the smile look great. This dental office also offers a smile makeover, veneers, bridges, crowns, and dentures based on individual patient needs. This is just a small sample of the services offered around the calendar year. Examinations, cleaning, and x-rays may be necessary for some patients to restore optimal oral health before the dentist will consider beautification treatments.
"We love to give our clients the opportunity to impress others with the way their smile looks. However, our first concern is always the function and health of the teeth and gums. If it is necessary to perform restorative procedures, we have plenty of options to choose from," Dr. Ghasri stated. "Why look to any other dentists when the team is here to give the most thorough treatment possible."
Schedule your next appointment with Sunset Plaza Dental team to take advantage of the service discounts before they expire. There is not a more perfect time to make a small investment so that you can enjoy all of the social gatherings that come with Spring.