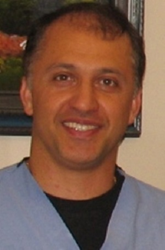 Torrance, CA (PRWEB) October 24, 2016
Torrance dentists at Blue Sky Family Dental are now offering orthodontic treatment options with braces and Invisalign. Properly aligned teeth are important for clear speech, comfortable eating, and proper oral aesthetics. Proper orthodontic treatment can ensure the bite is well-balanced and the teeth are aligned.
Braces are the traditional orthodontic treatment. Most patients recognize them as metal brackets and wires, but modern braces have come a long way from the bulky braces of the past with sleeker, more comfortable components. Invisalign is a more technologically advanced option, but works using many of the same principals of braces. Instead of metal wires, Invisalign uses clear aligners that apply pressure to certain points to move teeth.
Both treatments can be used to treat:

Wide spaces
Crowding or overlapping
Crossbites
Underbites and overbites
Open bites
"The high-end technology that is available today enables me to give you an amazing, healthy smile," said Dr. Mondavi. "Because my staff and I are trained yearly on the newest, most advanced procedures, I'm able to exceed patients' expectations."
Along with orthodontic treatments, Dr. Mondavi and the team at Blue Sky Family Dental offer restorative dentistry, crowns and bridges, inlays and onlays, dental implants, dentures, bruxism and athletic mouth guards, root canals, pediatric dental care, dental veneers, and smile makeovers.
About Blue Sky Family Dental
Dr. Robert Mondavi is a graduate of the University of the Pacific in San Francisco. He continues to take advanced courses to advance his knowledge, including advanced cosmetic dentistry training and advanced implant training.
Dr. Augustine Kim graduated from UCLA before attending USC's School of Dentistry. During his time there, he was recognized for his academic accomplishments. He then completed his residency in orthodontics at Tufts University in Boston and an internship at Yonsei University Orthodontic Department in Seoul, South Korea. He is a member of the California Association of Orthodontists and the American Association of Orthodontists. He is board-eligible and in the process of becoming a diplomate of the American Board of Orthodontics.
Dr. Homan Hanasab is a periodontist who offers comprehensive periodontal care including crown lengthening, dental implants, sinus lifts, gum grafting, socket preservation, ridge expansion, and other gum disease treatments.